Bollywood actor Akshay Kumar posted an apology on Twitter a day after his bodyguard punched a fan for trying to take selfie with the star. Akshay termed the bodyguard's act "unfortunate" and offered his sincere apologies to the fan.
What happened that day was unfortunate and uncalled for. I was at the airport and I heard a commotion which… https://t.co/bkRW5CZJHx

— Akshay Kumar (@akshaykumar) April 29, 2016
The actor was walking with his bodyguards at the Mumbai airport on Thursday when a fan approached him and tried to take a selfie. One of his bodyguards punched the man.
Watch: Akshay's bodyguard punching his fan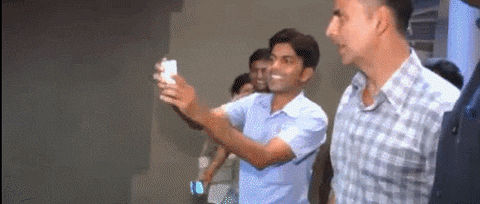 The 48-year-old actor, who has been trending on Twitter on Saturday with the tag 'We Love Akshay Kumar,' also wrote that such unfortunate incidents are "always upsetting."
Read: Twinkle Khanna reveals 5 reasons why Akshay Kumar's her bae
His statement read: "What happened that day was unfortunate and uncalled for. I was at the airport and I heard a commotion which made me turn around, I didn't notice anything wrong so I walked on. It was later brought to my notice that my bodyguard had punched a fan. I have reprimanded him and given him a strict warning for the same. My sincere apology to the fan who was hurt. I hold my fans in the highest regard and such incidents are always upsetting. I will ensure such a scenario is avoided in the future."