Good cinema paints the emotions of life on the silver screen and makes creates unforgettable characters. On Fathers' Day, we list ten father-figures that became iconic through the years. Tell us if you haven't quoted these dads at least once in your lives!
1. Akbar in Mughal-e-Azam (1960)



Prithviraj Kapoor played Akbar while Dilip Kumar was the Salim who loses his Anarkali (Madhubala) due to his father in this K Asif's classic. Prithviraj played a man who was more of an emperor than a dad and remains one of the most dreaded dads onscreen.
2. Anand in Daddy (1989)


One of the finest Bollywood movies that traces father-daughter relationship is Mahesh Bhatt's Daddy starring Anupam Kher and Pooja Bhatt. Like most of his films, Daddy too was semi-biographical and showcased a drunkard dad and his transition from being an alcoholic to one who is ready to quit it all for the sake of his daughter.
3. Choudhary Baldeo Singh in Dilwale Dulhaniya Le Jayenge (1995)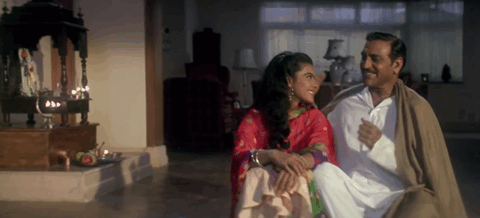 From a dad who forces his daughter, brought up in London, to shift to Punjab; to one who suddelny says 'Ja Simran Jee Le Apni Zindagi' in the midst of bloody fight, Amrish Puri's character in Dilwale Dulhaniya Le Jayenge is one of the most iconic ones in Bollywood. Even people who haven't watched much of Bollywood have used his legendary dialogue more than once in their lives.
4. Rahul in Akele Hum Akele Tum (1995)



Aamir Khan's equations with his kid after Manisha Koirala left him in the movie remains one of the most touching ones in Bollywood. Aamir's character Rohit Kumar struggles for a living, fights for getting a job and yet gets back home to feed his son much like a traditional mom would do. Back in 1990s such a role for father was a huge leap of faith for this Mansoor Khan's film.
5. Bhashkor in Piku (2015)



Irritating because of his kiddish behaviour, yet lovable for his cute antics and endearing thoughts for feminism, Bhashkor Banerjee played by Amitabh Bachchan is the rockstar new-age father. Shoojit Sircar's Piku showed how loving parents can get on your nerves but you continue to love them nonetheless.
6. Chris Garden in The Pursuit of Happiness



Remember that scene where Will Smith and Jaden were lying in a room at a metro station when they couldn't find shelter one night? Remember how it crushed your heart to see him crying at his inability to keep his child safe? And remember when he cries again, in sheer joy, when he finds a good job? The movie told us how fathers too take inspiration from their kids. Providing them all the comforts of life is a duty ever father understands. He works hard, day and night, to make sure his child sleeps easy for only then would he sleep easy.
7. Guido in Life is Beautiful



Benigni won an Oscar for this one and boy was that well deserved! He played an ardent Jewish father in Second World War Italy. The Nazis throw him and his little son into a concentration camp but Guido pretends to his son that they are actually in a big competition where the one who makes though to the end, wins a big tank. He keeps his son away from the ugly reality of the situation and doesn't let even the war kill his innocence. Maybe that is what good fathers are like, those who put in all they have to keep their children happy even when the whole world seems to be falling apart.
8. Marlin in Finding Nemo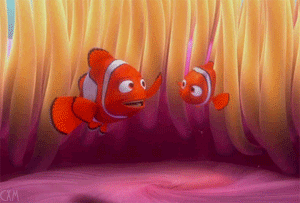 How weird is it that the most well known father-son duo in Hollywood isn't human? Disney created nothing short of magical in this movie which is the story of every father and his kid. Nemo runs away after his father embarrasses him and get captured. His father puts in his life and soul into finding him. Tells us about how sometimes our parents may embarrass us in front of our friends but none of that is intentional, blame the generation gap and remember it always, no one loves you more than them.
9. Daniel in Mrs Doubtfire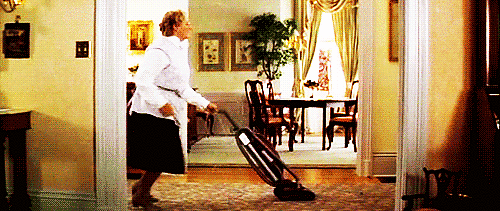 A good dad is one who spends time with his kids even when the one stopping you is your own wife. Williams, in one of his most iconic roles plays a father who disguises himself as a female housekeeper at his divorced ex-wife's home only to meet his kids. Now that's the kind of conviction we need from our own dads.
10. Darth Vader in Star Wars


"Luke, I am your father!" Sometimes you may fight with your father because he is being totally impossible but that doesn't mean you will forget him altogether. Your father may not be perfect but hey! He is your father after all... Lol! Just kidding, Darth Vader is a horrible dad.
Who's you favourite onscreen daddy? Tell us in the comment box below.