She made a dream debut in the world of films with Dev D, prior to which she was a major player in the theatre circuit. From studying in India to moving to London to learn theatre and back again to Mumbai, this girl of French descent has done it all. We are indeed talking about Kalki Koechlin, the cover girl on the latest edition of Elle.

Even though she is not your quintessential Bollywood heroine, she has held her own and how! Her screen presence is something that just can't be explained in words. With biggies like Ek Thi Daayan and Yeh Jawaani Hai Deewani getting readied for release, Kalki is surely raring to go!

MORE ON KALKI
Kalki Koechlin moves from shades of grey to outright horror
Kalki Koechlin is familiar with roles with shades of grey - be it Shaitan or That Girl In Yellow Boots - but it is for the first time that she will be seen in an out-and-out horror flick. "Ek Thi Daayan", which the actress describes as "a scary film", also stars Konkona Sen and Huma Qureshi, and Kalki believes the audience will have a tough time figuring out which of the three is the 'daayan' (witch).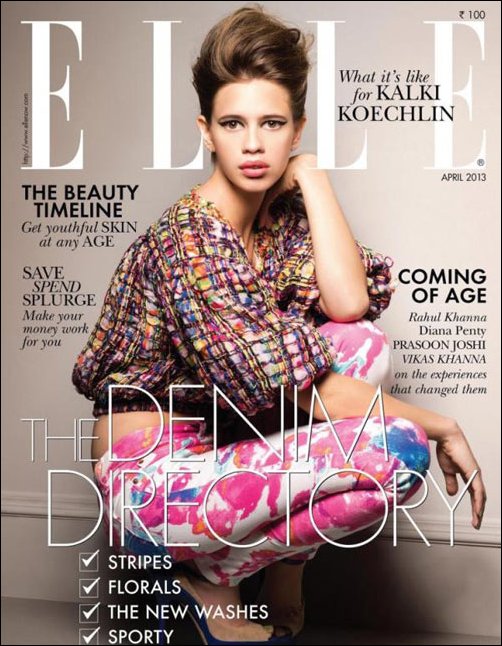 "'Ek Thi Daayan' is … about a witch and a magician. The mystery is that there are three possible 'daayans' and you guys will probably have lots of competition trying to guess which of us is the daayan." FULL STORY


All about Kalki Koechlin
Among the fresher crop of actresses, Kalki Koechlin stands out for her 'foreigner looks' and unusual choice of roles, which have enabled the actress to carve a niche for herself in Bollywood. READ MORE