Running a marathon is never easy. But you can avoid serious injuries and enjoy the run with the right training and a few handy tips by your side.
Daniel Vaz, head coach at Nike+ Run Club, shares some tips that must be followed by everyone who wishes to run a marathon to get the most from the experience.
Before the run
* Ensure that a part of your longest run (full marathon — 32 to 38 km, half marathon — 21-24 km) has about 60-70 per cent distance being run at your goal/race pace. For example, if you intend to finish the half marathon in one hour 59 minutes, the goal pace is 5:40 per km.
* Get familiar with the running course so that you don't get bothered with unexpected inclines. Practice your long runs with some inclines added so that you know how much to slow down on such inclines on the day of the run.
* Stay off your feet and drink a lot of fluids a day before the marathon.
* Do not skip food or go on any kind of diet just before the race. Take meals that are high (65-75 per cent) in carbohydrates. also, take proteins in adequate amount.
* Mentally prepare for the race by visualising the course and your race plan. Lay out your gear, have an early dinner and go to bed early a night before the big run.
* Take an easily digestible meal two hours prior to the race start time. Drink enough water to make sure the meal is digested properly.
On the start line and during the run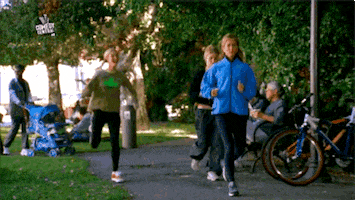 * Do a light warm up before you start running. Sip water every now and then until the start.
* Do not run faster than your goal pace for the first half of your race in a half marathon. It might cause cramps. You can use a sponge to cool your head and back of the neck if it's too hot. Keep sipping on water to avoid dehydration.
After the run
* Do not sit on the grass and stretch your muscles after the run, no matter how much you want to. This is because your muscles are inflamed after the run. To ensure quick recovery, you need to move around to facilitate smooth blood circulation.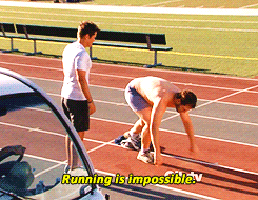 * Have a meal rich in carbohydrates and proteins as early as possible to replenish your glycogen levels. The proteins will also help in repairing damaged tissues.
* Get a good night's sleep, drink lots of fluids throughout the day, stretch and have an ice bath for quick post marathon recovery. Stretching increases the blood flow to the muscles and an ice bath reduces post marathon soreness by keeping a check on inflammation.
Read more
Follow @htlifeandstyle for more