On Tuesday, seven new character posters for Baywatch were released, all flashing the same, slightly tongue-in-cheek tagline.
"Don't worry," the posters reassure us, "summer is coming." With a snowy backdrop and characters whom you'd normally see in bikinis clad in parkas, and a sly jab at Game of Thrones, the Baywatch marketing campaign gets off to a rocky start.
Yes, it would have been better had they come up with unique taglines for every character, especially since it's a temporary one anyway, but these are the first official Baywatch posters we've got so far, and also the first clear look at Priyanka Chopra's villain Victoria Leeds.
Before we show you the rest, take a good look at Priyanka's poster. You'll notice that she's the only one who isn't wearing weather appropriate clothing.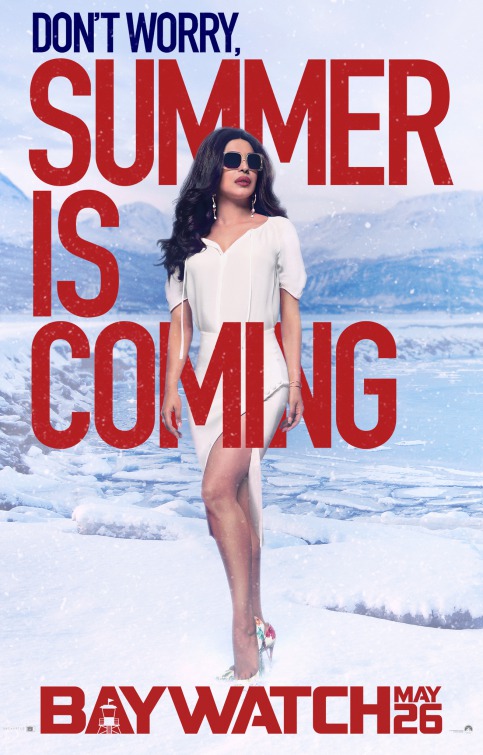 And now, here's the rest of the cast; Dwayne 'The Rock' Johnson, Zac Efron, Alexandra Daddario, Ilfenesh Hadera, Kelly Rohrbach and Jon Bass.
The film is scheduled for a May 26 release.
Follow @htshowbiz for more