Ben Affleck is giving Batman v. Superman two thumbs up.
In an interview with Washington's WTTG-TV , Affleck calls his debut as The Dark Knight the "biggest hit of my career" and says he loves the film.
Affleck was responding to a question about the mostly negative critical response to the movie. He says most critics took issue with its dark tone. Affleck says the tone was parallel with the Frank Miller's comic miniseries, The Dark Knight Returns, on which the movie was partly based.
"It's interesting. It was a huge hit movie. So many more people went to see that than any movie I've made in my career. It was the biggest hit of my career. And then it had so much editorial negativity," he told Fox's Kevin McCarthy.
Affleck says he's "Fans went, and I got a lot of positive response. It was interesting, that movie, because it was judged not necessarily on execution so much as like its tone. People seemed to want to have a lighter tone to the movie, and I thought that was interesting because that's so subjective. Tone is not a qualitative thing. It's subjective, right? Some tones resonate with me that might not with you. And the tone of the movie was really parallel to the Frank Miller book (The Dark Knight Returns), which I liked and thought was great. I'm glad that so many people went and so many people liked the movie."
Affleck next stars in The Accountant, which opens next week.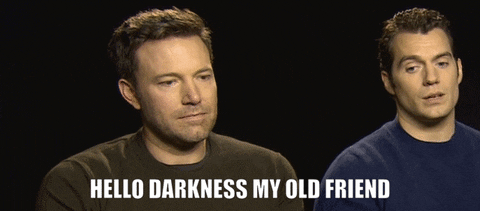 Follow @htshowbiz for more