According to media reports, Johnny Depp was 'driven insane' over fears his that his wife Amber Heard had an affair with bisexual model Cara Delevinge.
The Sun reported the famous couple's marriage was on the rocks because of Amber's close relationship with Cara, and Depp thought they were 'making a fool of him'. Amber and Cara were repeatedly seen looking cosy together and Depp reportedly harboured doubts about Amber's fidelity after she grew close to the supermodel, according to fresh claims following their split.
Depp reportedly harboured doubts about Amber's fidelity. (AFP)
The news comes after Amber was granted a restraining order against her husband when she accused him of throwing an iphone at her face.
Amber had even claimed that the Pirates Of The Caribbean star's security team ignored her pleas for help during the explosive row, which came just a day after the death of his mother.
Read: Johnny Depp physically abused me throughout marriage, says Amber Heard
But now reports have emerged suggesting that the pair's fraught relationship was plagued with more mistrust than originally imagined.
"Amber's friendship with Cara, which grew closer and closer over time, brought about the beginning of the end for her marriage to Johnny," an insider said was quoted in The Sun.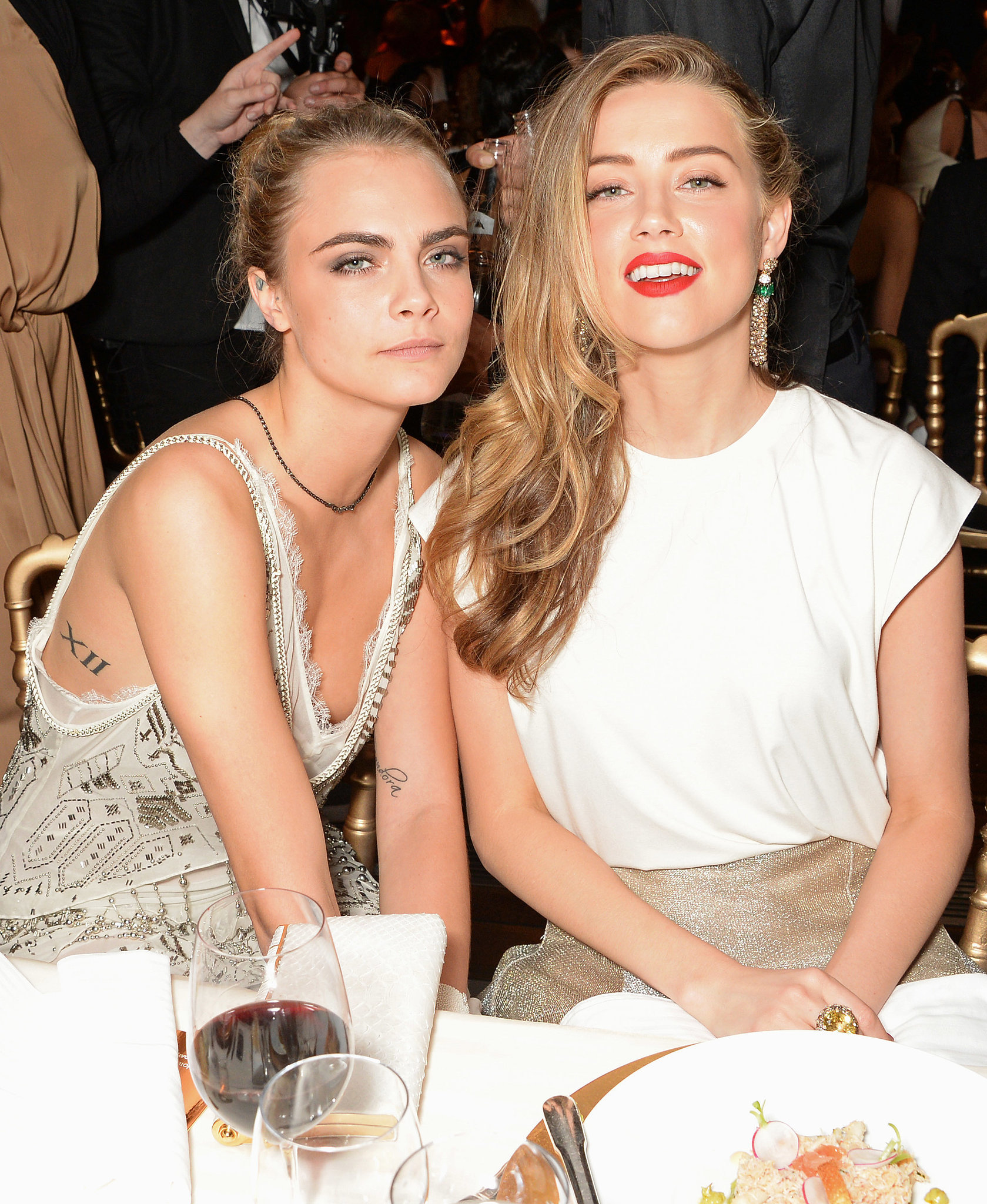 Johnny Depp reportedly had fears that his wife Amber Heard had an affair with model Cara Delevinge. (AFP)
"Amber always made her bisexual tendencies quite obvious. But that would spark furious rows with Johnny, who hated how indiscreet she was being," they continued.
The Sun also reported that the fights between Depp and Amber over Cara started at the end of 2014 when the couple rented a North London home, while Depp filmed Alice Through the Looking Glass.
Read: Will Amber Heard's abuse claims bruise Johnny Depp's image forever?
The source told The Sun Amber and Cara were disrespectful towards Depp when he said he needed sleep and they constantly partied.
"It didn't help that Johnny couldn't stand Cara," the source said.
"He found her obnoxious and disrespectful and would ask his staff to warn him when she was going to be around. He didn't like quite a few of Amber's friends, but he took a particular dislike to Cara. It was the friendship with her that really started to drive him insane."