It's less than two months to go for Fantastic Beasts and Where to Find Them, the Harry Potter spinoff no one believed they'd ever get. And now, we've got what they're calling a 'full-length' trailer.
Remember the good old days when trailers used to come with easy to understand numbers attached to them? But now, they're given fancy titles. And since this one is called a 'full-length' trailer, as opposed to the three other trailers we've got till now (the last of which was only 8 seconds shorter) - we can expect one more: The Final Trailer.
But one thing is for sure: The movie looks like it's in its final leg of production because all the effects look amazing. 1920s New York (or at least a soundstage decked out as 1920s New York) comes alive as it is attacked by a pack of magical creatures. These creatures have escaped from a mysterious suitcase that belongs to Newt Scamander, our magizoolist hero (played by Eddie Redmayne).
What this trailer also has, like the previous one, is little Easter eggs connecting it to the Harry Potter universe. Last time it was Dumbledore, and now, it's Grindelwald, his arch-nemesis/lover. Add to that a sombre version of Hedwig's Theme and you've got yourself a fanbase whipped into a frenzy.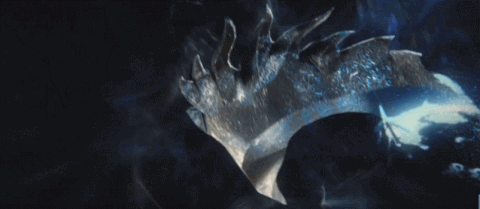 Fantastic Beast is directed by franchise veteran David Yates, and written by JK Rowling herself. It also stars Katherine Waterston, Alison Sudol, Dan Fogler, Colin Farrell, Ezra Miller, Samantha Morton, Ron Perlman, Carmen Ejogo and Jon Voight. It arrives in theatres on November 18, 2016.
Follow @htshowbiz for more