Actress Jada Pinkett Smith didn't take host Chris Rock's Oscar jibe at her and her husband Will Smith personally.
On February 28, the 51-year-old had slammed Pinkett, who boycotted the Oscars for lack of diversity among the 2016 acting nominees, during his opening monologue at the 2016 Academy Awards.
Read: Spike Lee, Jada Pinkett Smith to boycott 'lily white' Oscars
Pinkett told photographers at the Los Angeles International Airport that she is moving on after Rock's jibe at her, reports aceshowbiz.com.
"Hey look, it comes with the territory but we gotta keep it moving. We gotta keep it moving. There's a lot of stuff we gotta handle, a lot of stuff in our world right now," she added.
Host Chris Rock at the 88th Academy Awards. (Reuters)
Rock had joked about Jada protesting the Academy Awards ceremony by saying, "Jada said she's not coming. I was like, 'Isn't she on a TV show?' Jada's gonna boycott the Oscars? Jada boycotting the Oscars is like me boycotting Rihanna's panties. I wasn't invited."
Watch the trailer for Concussion here
Read: The best five jokes from Chris Rock's Oscars monologue
Rock had also said that Jada's husband Will Smith was not nominated for his performance in Concussion. "I get it. You get mad. It's not fair that Will was this good and didn't get nominated. You're right. It's also not fair that Will was paid $20 million for Wild Wild West!"
Here's a gif of Will Smith dancing in the Wild Wild West music video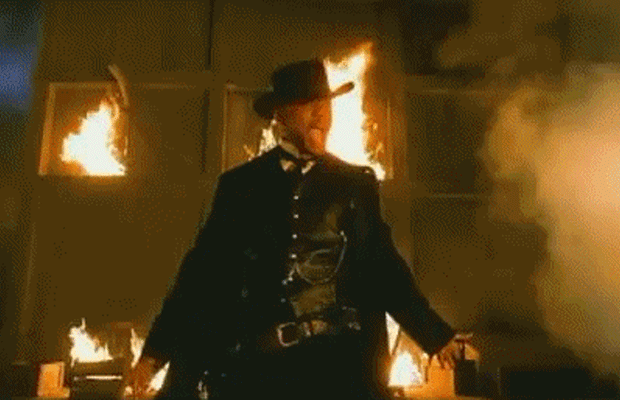 Follow @htshowbiz for more