Oscar-winning Italian actor Roberto Benigni's driving licence has been withdrawn after traffic wardens caught him overtaking a queue of cars in Rome and swerving into the oncoming lane.
Benigni was also fined 163 euros over the incident which happened on Thursday - his 64th birthday.
Actor Roberto Benigni (L) attends the State Dinner for Italian Prime Minister Matteo Renzi at the White House in Washington. (AFP)
One of Italy's most famous actors and comedians, Benigni won an Academy Award for Best Actor for his 1997 movie Life is Beautiful. Co-written and directed by Benigni, it also won the Oscar for best foreign-language film.
Actor Roberto Benigni, left, and actress Nicoletta Braschi arrive for a state dinner at the White House for Italian Prime Minister Matteo Renzi. (AP)
Benigni was a guest at US President Barack Obama's last state dinner in Washington on October 18 together with Italian Premier Matteo Renzi and his wife Agnese Landini.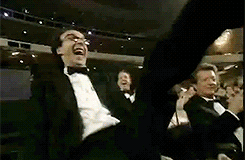 Follow @htshowbiz for more