New footage from Rogue One, the Star Wars spinoff film has been revealed at the ongoing Star Wars Celebration event in London.
Director Gareth Edwards unveiled the new footage much like JJ Abrams had done with Star Wars: The Force Awakens at the 2015 San Diego Comic Con.
The rumours of the film being in a tight spot after substantial reshoots were ordered a few weeks ago sent Disney into a marketing overdrive, trying to win back the fans' trust. And after watching this reel, it's unlikely there would be any reservations.
Read: Rogue One: A Star Wars Story is in trouble and Disney is not happy
Immediately, the footage shows a new kind of Star Wars, a more grimy, ground-level depiction of the universe. It's likely that the huge space sequences are probably still being worked on (they require more effects work), because all that is shown in this video is practical, soundstage work.
The tone is just what they've been promising: War movie. The wide screen cinematography by Greig Fraser looks incredibly promising. And that show-stopping beach sequence looks like it's going to be spectacular.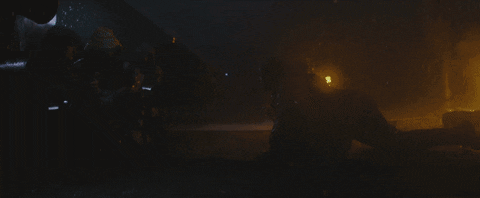 In the end, Edwards sums it up perfectly when he says, "As kids, when you were 4 years old, grew up with Star Wars figures... It's a bit like just being that kid again."
Read: First Rogue One: A Star Wars Story trailer is out! We are all rebels now
A new poster was also unveiled before the 4000-strong crowd. Once again, that stunning-looking beach sequence is highlighted, but the looming presence of the Death Star is what grabs the attention.
Rogue One: A Star Wars Story stars Felicity Jones, Diego Luna, Daniel Wu, Riz Ahmed, Forest Whitaker, Alan Tudyk, Ben Mendelsohn and Mads Mikkelsen. It is scheduled for a December 16 release.