Pacific Rim 2 has been greenlit by Legendary Pictures and Spartacus creator and Marvel's Daredevil showrunner Steven S DeKnight will direct the film, replacing original director Guillermo Del Toro.
The film will be DeKnight's feature directorial debut, reports variety.com.
Guillermo del Toro, who directed the original 2013 film, committed in 2014 to making Pacific Rim 2 and will return as a producer with Thomas Tull, Jon Jashni and Mary Parent. Jillian Share will be executive producer.
Watch the Pacific Rim trailer here
Read the Pacific Rim review here
Jon Spaihts, whose credits include Prometheus, is writing the script for Pacific Rim 2.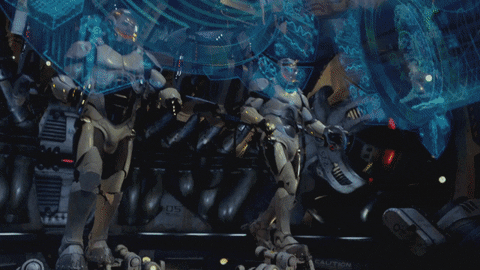 Pacific Rim starred Charlie Hunnam, Idris Elba, Rinko Kikuchi, Charlie Day and Robert Kazinsky. It's never been clear whether the actors would reprise their roles in the sequel.
Read: It took forty-five minutes to get into our suits: Rinko Kikuchi
Pacific Rim was set in the 2020s with the Earth using giant Jaegers piloted by humans to battle Kaijus, monsters from an interdimensional portal on the bottom of the Pacific Ocean.
Follow @htshowbiz for more