It's no secret that Warcraft is a big risk for Universal - it has a huge budget and the first impression was not too great. And with a new trailer out Tuesday, the studio made a loud point about their high fantasy epic.
Warcraft is based on a hugely popular video game that comes with its rabidly passionate built-in audience, but worryingly, the first trailer released in November, received mixed reactions.
Watch the trailer here
This trailer addresses some of the issues of the first one, but never quite succeeds in what it is trying to achieve, which is, to lure the average moviegoer into this proudly nerdy word.
A hint of a plot is outlined this time around - something about clashing clans and racism - and there's also a bunch of cool action (everyone seems to like action right?). But the whole thing looks too artificial, too computer-generated to relate to and the dubstep music doesn't help.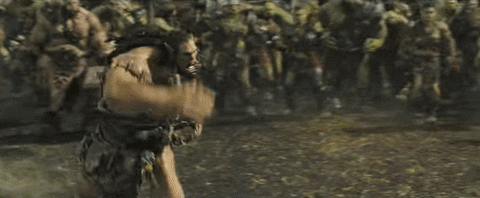 Right now, the only thing keeping this big-budget epic aloft is the goodwill director Duncan Jones brings. Warcraft stars Dominic Cooper, Travis Fimmel, Ben Foster, Bne Schnetzer, Ruth Negga, Toby Kebbel, Rob Kazinsky, Daniel Wu, Clancy Brown, and Paula Patton. It arrives on June 10.
Read: 'Goat Simulator' spoofs 'Warcraft' in free expansion
Follow @htshowbiz for more