The global phenomenon that is Star Wars invaded the White House on Wednesday, 4th May when President Barack Obama and his wife Michelle danced with stormtroopers and the droid character R2D2 in the White House.
Read: Obama spares none, floors all at his final White House mock-fest
May the fourth, as it is more popularly known, is celebrated worldwide as Star Wars day, a play on the series' oft-quoted line "May The Force be with you." The video was shared on the official White House Twitter handle.
Dance. Or dance not. There is no try. #MayThe4thBeWithYou https://t.co/9g1JUHV1n5

— The White House (@WhiteHouse) May 5, 2016
President Obama, clearly enjoying himself, beckoned stormtroopers to join him as he danced to Bruno Mars' hit song Uptown Funk, a personal favourite of Michelle Obama's. But don't take our word for it, this comes straight from the horse's mouth.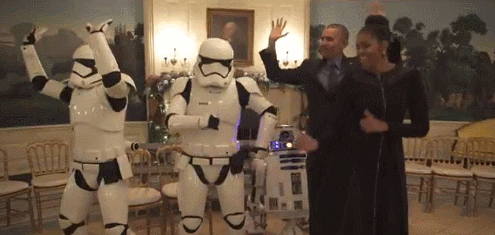 "Oh, this is my favourite song!" said Michelle Obama, grooving to the number.
Star Wars is one of the biggest movie franchises in history, with earnings exceeding $6.4 billion. The latest in the series, The Force Awakens opened to critical and commercial success last December. This year will see the release of Rogue One, a spin-off film.
Read: First Rogue One: A Star Wars Story trailer is out! We are all rebels now
With his internet-destroying performance at the recent Correspondent's Dinner and now this, Obama has acquired some serious geek cred in his 8 years in office.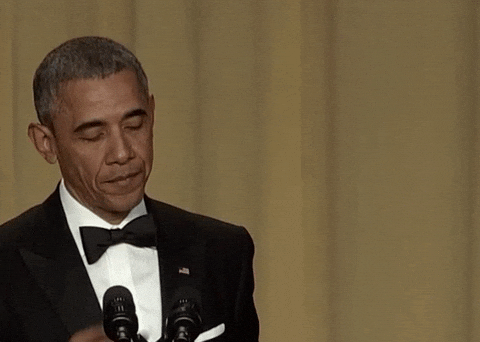 Follow @htshowbiz for more