If you have at any point accused Hollywood of being lazy and overly reliant on CGI, get ready to eat your words. 20th Century Fox has released an incredible behind-the-scenes video from the sets of their upcoming video game adaptation Assassin's Creed in which a stunt performer makes an untethered 125 foot 'leap of faith'.
If you're familiar with the game series on which Assassin's Creed is based, you'd know that the 'leap of faith' is an integral aspect of the gameplay, in which characters leap of ancient landmarks into bales of hay. Director Justin Kurzel has made an attempt to recreate those leaps in his film, and by the looks of it, he left no stone unturned.
"We're trying to base as much as possible in reality," he says early on in the 2-minute video. "Justin wants it to be as real as possible. We're not relying on visual effects," echoes producer Frank Marshall.
Read: Assassin's Creed trailer: 15th Century kills and a Kanye West song
Filling in for star Michael Fassbender is the superheroic stuntman Damian Walters, who made not one, but three attempts at the leap, gradually increasing the height with each jump. They started at 70 ft, just to 'figure out the timing of the free fall'. Then, it was 90. And finally, 125 ft, making it one of the highest free falls performed by a stuntman in over 35 years.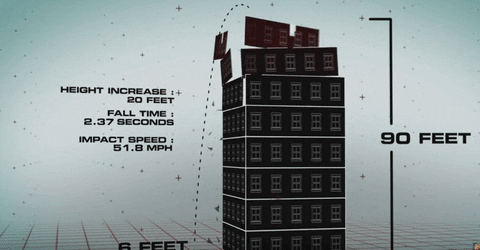 As they mention frequently in the video, this could all have easily been accomplished digitally. But just the fact that the filmmakers were willing to push the envelope is worth applauding - as is the incredible work all stunt people do. George Miller did it last year with Mad Max: Fury Road, and Christopher Nolan has long been an advocate for practical effects. Justin Kurzel, untested in the blockbuster space, seems like a man with a vision. The action we've seen so far looks beautifully staged.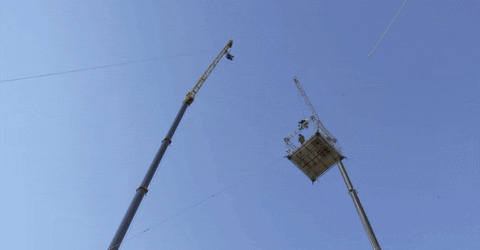 Read: How Warcraft, Assassin's Creed can change videogame movies forever
A lot of hope is piled on Assassin's Creed, and the future of video game adaptations after Duncan Jones Warcraft was received negatively. The film arrives on December 21 and also stars Marion Cotillard, Michael K Williams, Brendan Gleeson and Jeremy Irons.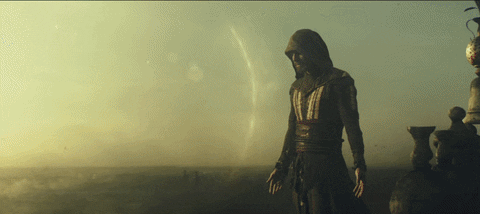 Follow @htshowbiz for more