A day after treating fans to a teaser, Hollywood star Vin Diesel and Bollywood actor Deepika Padukone revealed the first trailer of xXx: The Return of Xander Cage late on Tuesday. Directed by DJ Caruso, the movie marks Deepika's debut in Hollywood.
In the trailer, Samuel L Jackson declares that the world is not safe and there begins the action, and search for a saviour.
Read: Deepika owns the first official poster of xXx
In the one-and-a-half minute long video, there are many shades of Deepika — weilding a gun, spinning a blade; but we have one complaint, it's this: There isn't enough of her.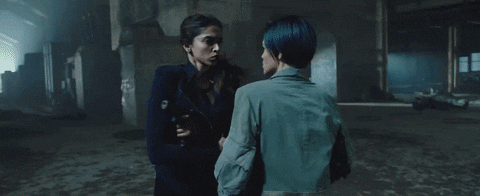 But if you're a fan of Vin Diesel's then rest easy, because he is the star of the show here. He announces his return with "If you wanted me back, you could've just asked me!"
Vin Diesel makes his grand entry.
Also starring Nina Debrev, Ruby Rose, Donnie Yen and Tony Jaa, xXx: The Return of Xander Cage is a sequel to the 2002 film xXx and 2005 film xXx: State of the Union.
Read: Deepika unveils the logo of xXx
Vin Diesel shared the trailer on his Facebook account. Watch it here
The film releases on January 20, 2017.
Deepika, too, shared the trailer on Twitter and wrote, "Guns!Girls!Global Domination!The first teaser trailer of xXx:Return of Xander Cage #ReturnOfXanderCage #SerenaUnger"
Guns!Girls!Global Domination!The first teaser trailer of xXx:Return of Xander Cage #ReturnOfXanderCage #SerenaUnger pic.twitter.com/EoO9o5bEtG

— Deepika Padukone (@deepikapadukone) July 20, 2016
Follow @htshowbiz for more