So now that we've seen trailers for both xXx: The Return of Xander Cage and Baywatch, Hollywood debuts of Deepika Padukone and Priyanka Chopra, we can finally talk about which film we think will do better.
First, watch them both:
Funnily enough, both movies are quite similar - both in tone and the demographic they're going after. The first edge however, must go to xXx - simply because unlike Baywatch, it won't be R-rated. But we've arrived at a time when ratings barely matter. Only this year, Deadpool made almost $800 million worldwide despite its R-rating.
For what it is worth, thanks to her show Quantico, Priyanka is a somewhat known figure in the US already. Deepika meanwhile, is basically unknown. This will be the first time audiences get a glimpse of the two in action, and both films are treating them as secret weapons - Baywatch more so.
Vin Diesel and Dwayne Johnson are promising great things from Deepika and Priyanka, so if we were to believe them, having now seen at least a small glimpse of them both, Deepika's role seems to be more central to the plot of her film. And her being Diesel's love interest certainly isn't going to hurt.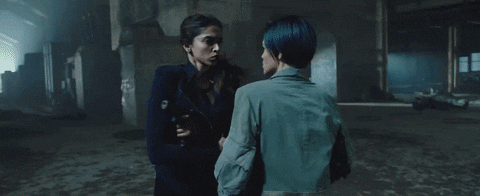 The closest comparisons we can think of for Baywatch are the two raunchy Jump Street reboot movies - a series Baywatch is clearly trying to emulate. The Jump Street films both did amazing business (almost $550 million between them. That's Rs 3700 crore), and Baywatch, with its built-in brand value and bigger cast will probably set its sights higher.
xXx however, is aiming to redefine its franchise in the way Fast 5 did for the Fast & Furious series. The first xXx was greenlit only because the first Fast and the Furious became a sleeper hit, and its sequel was more like a spinoff (Vin Diesel was ditched in favour of Ice Cube). So on paper, xXx is definitely the riskier bet.
But it has another angle going for it that Baywatch definitely doesn't. xXx has an international cast of considerably popular actors. It's going to earn most of its money overseas, unlike Baywatch, whose success will be defined by how well it does in the US and the global pull The Rock has among his fanbase.
In terms of quality, xXx has been given a rather underwhelming release date in January, which is neither here nor there, and nor does it bode well in terms of the studio's confidence in the film. Baywatch on the other hand, will arrive bang in the middle of the summer movie season, which will make things more competitive and crowded, but will also attract more eyeballs.
In the end, Baywatch's stronger cast (The Rock is bigger star than Vin Diesel), Priyanka's edge over Deepika as far as global recognition goes, and the raunchier humour means that right now, we're betting on Baywatch. But xXx has been playing its cards close to its chest, so might just turn to be a pleasant surprise.
Follow @htshowbiz for more