Ryan Gosling only had 17 lines in the one-hour-thirty-minute Only God Forgives. Arnold Schwarzenegger's 700 words in Terminator 2 cost the producers $21,000 per word, taking into account his $15 million paycheck. Now, Matt Damon has revealed that he has only around 25 lines in the upcoming spy-thriller Jason Bourne.
Damon's superspy was already a man of few words, but since the death of his girlfriend Marie Kreutz "in the first act of the second movie, (he's) really a very lonely character," Damon told The Guardian.
Read: New Yorkers are vandalising Jason Bourne billboards. Here's why
"And we talked about that mostly on the second one. I remember (screenwriter) Tony (Gilroy) writing me an email saying, 'You do realise what this means? You do realise you're not going to talk in this movie.' I said, 'No, I love that,'" he continued.
Even when Damon played a stranded astronaut in last year's The Martian, his character Mark Watney was unusually chatty. In his fourth film as Jason Bourne, he says that by the time the movie was finished, director Paul Greengrass called him up told him he only had about 25 lines in the final film.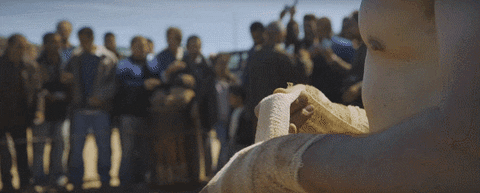 Read: Jason Bourne trailer: Matt Damon's reborn Bourne's more like Liam Neeson
Jason Bourne also stars Alicia Vikander, Julia Stiles, Vincent Cassel, Tommy Lee Jones and is expected to arrive on July 29.
Follow @htshowbiz for more