The latest television trend to join the long list is ' TV show dumping,' according to a new study conducted across the US, Asia and Europe by Tivo.
TV show dumping is slowly giving up on a piece of television that you love, because being able to watch it becomes more and more difficult.
Of the 5,500 pay-TV and OTT subscribers polled for the survey, 37% said that they had stopped watching a series for this reason. The show was only on a premium pay-TV package or had moved to subscription-based OTT (Over The Top) service.
Perhaps unsurprisingly, over half (58%) said that they now subscribe to several OTT services such as Netflix and Amazon Prime Video.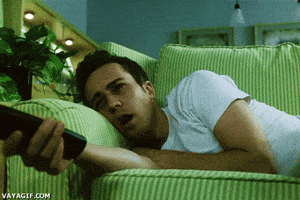 Yet, viewers now spend on average 19 minutes daily searching for content to watch on top of the four hours watching TV or video content (five hours, 30 minutes in the US).
And when asked, 47% agreed that for the money they pay finding what they want to watch should be easier.
"Shifts in viewer engagement, like show-dumping, impact the whole value chain," said Paul Stathacopoulos, vice president of strategy and strategic research, TiVo. "Unified discovery and seamless access to content removes some of these barriers for the consumer."
Follow @htlifeandstyle for more.