The first few things that come to our minds when we think of our fathers is the incredible amount of love, care and support we receive from them.
But there are some things we have always heard from him, things that automatically make you want to hug him, because they make him who he is.
So, have you too heard your father say these things to you? Because we sure have, way too many times.
1 'What, going shopping again?'
Men in general, and fathers in particular, detest shopping. Dads simply can't wrap their minds around the fact that you have a cupboard overflowing with clothes and still want to head to a mall. If you are shopping on their credit card, their irritation will be palpable. If you are shopping on your own, it will still be pronounced. And they don't like shopping for themselves either.
— Jyoti Sharma Bawa
2 'Ghoomney ja ke kya karna hai? Wapas ghar hi toh aana hai!'
Without doubt, this is the biggest dampener every time we make any travel plans with the family. His timing is the key here: Just when we've bought all our stuff, packed them neatly in suitcases, and fantasising at those beautiful brochure, when his booming voice would come from behind the newspaper. Trust my dad to rain on your parade.
— Soumya Srivastava
3 'Mat padho, mujhe kya? Lagaana mithai ki dukaan yahin'
First-day-first-shows, from films to circuses, have always been my weakness, and my father had this uncanny ability to catch me red-handed every time. He is no more today, but I miss his way fun way of drilling some sense into me those days. Honestly, as a child, his proposal didn't seem like a bad proposal back then.
— Rohit Vats
4 'Pack kara lo'
Wasting food, especially when the family is eating out, is the last thing my father would want to do. Trouble is, for everybody else on the table, it is the most embarrassing thing to ask the attendant to "pack" the last piece left on the plate. Even bigger embarrassment is to carry that small packet from the restaurant to the parking lot. There are times when it seems everybody in the mall is looking at that small packet and judging our entire family.
— Sanya Panwar
5 'Wow, we'll have Maggi today! Let's get eight packs!'
When I was a kid, Maggi was a treat and the only thing my dad could cook when my mom fell ill. Whenever he came from office and got to know that mom's not well, he wouldn't be like, give her the medicines or anything. He would say, "Wow, we'll have Maggi today! Let's get eight packs!" And those eight packs were for just three people.
— Sweta Kaushal
6 'Which class are you in again?'
Fathers take the phrase "kids never grow up" too literally. Birthday, age and school promotions are just numbers and can be interchanged conveniently. You will be introduced to family friends as the 'eight-year-old son/daughter', even when you are 12. And when corrected, he will be pleasantly surprised at his ignorance.
— Priyanka Sahoo
7 'Sab moh maya hai'
My father is the most spiritual person I know. So far, nothing has been bait enough to ensnare him into worldly matters. A lot has changed since my growing up years, but none of it includes him. He has often seen me and my siblings get worked up — during exams, for admissions, projects, job interviews, placements, when changing cities and when making other important life decisions. No matter what the issue at hand is, his will be one reaction — "Sab moh maya hai."
— Sneha Bengani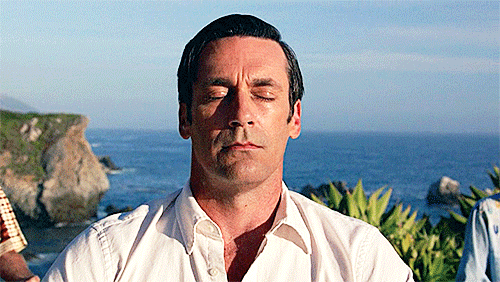 So, we at Hindustan Times love to reminisce and tell others about our extraordinary relationships with our fathers, because 'daddy's be the best'. Let us know more about your daddy dearest (and the things he does and says) in the comments section.
Follow @htlifeandstyle for more.