Are you having relationship troubles? Is the long distance bothering you or do you have trust issues? Are you looking for someone to talk your heart out about these problems?
Worry not. So, TV anchor, theatre personality, comedian, political satirist, columnist and author, Cyrus Broacha is here to help you: From navigating relationship trouble to helping your love life go the distance, he's got all the dating advice you'll ever need from your first date to something that you can't find a solution to.
From how to approach your crush to how to handle a break up, shoot your questions to Cyrus and he will answer them.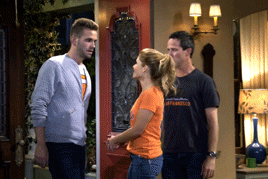 The guy, who I love, doesn't love me, and the guy who I hate, loves me. My heart says love the person I love. And my brain says love the person who loves me. What should I do? - Swiss Mix
But Swiss Mixji what do your lungs say? Shouldn't your liver also have a say? And do you want the people for ethical treatment of kidneys knocking on your door? Pituitary glands? Endocrine system? Okay, if the second guy is hated by you then how is he even a contender? Here's my take (and I say this even though I'm not an important body part of yours), the guy you thought you loved has closed the door. The other guy is begging and pleading. And even though you say you hate him you seem to enjoy the attention. So why not let the hardworking hated one state his case. I say give hate a chance. To misquote John Lennon. Maybe the hate will turn to love. But don't just trust me. Have a consensus with your hypothalamus and your smaller intestine and don't neglect your spinal chord.
Read: Long distance love can work, you know
Recently, I got in touch with my ex-mate from school through a WhatsApp group. Later, I realised she was the same girl I shared a good rapport with eight years ago. I used to like her. So, I proposed to her on WhatsApp. She has refused to comment, and has not declined either. We are living in the same city, but we haven't met, and our contact is limited to social media. I want to spend the rest of my life with her. How do I make her accept my proposal? - Cupid
Cupid, let me tell you when Hammurabbi the great King proposed to his first wife-to-be, let's call her Ms Hammurabbi as my memory isn't what it used to be, she didn't reply to him at all. She didn't say a word. Later he found out she didn't speak Hammurabbi's native tongue. In your case, both of you speak WhatsApp fluently. Since she's ignored the proposal, yet talks to you, I suggest you do the same. She obviously needs more work and time. Put the proposal and happily ever after on hold, and get to know each other first. I'm always against what doctors call premature celebrations.
Read: If you love him, give him another chance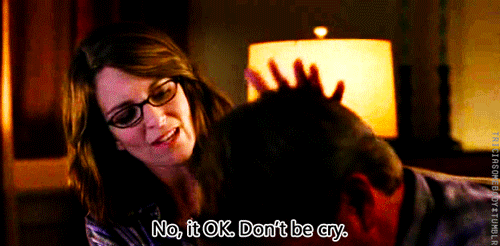 I've fallen in love with a guy I've been chatting with on Instagram. He's also madly in love with me. We've never met. Also, I haven't told him that another guy has already proposed to me. He's told me everything about himself. I don't want to hurt him. What should I do? - GK
GK, how do we know he's told you everything. I mean has he told you as a 14-year-old he made out with a carpet? Has he told you that he wears his mother's clothes at night"? No one tells everything. Don't feel so obligated, sister. And maybe you withheld ''your'' information, because you don't feel he's earned your trust yet. If you love him then you'll find yourself revealing more and more, literally and figuratively. Let your heart lead. I often think the heart should be located in our left foot. Thus it could lead us in a more appropriate fashion. If you both like each other, secrets will unravel automatically. Let's not over analyse and learn to enjoy your love. As long as you two are true to each other and you don't stamp on his left foot there is no question of hurting him.
Follow @htlifeandstyle for more.