Do you dream of having a monsoon wedding - but are scared of rain playing spoilsport? Just prepare a back-up plan in advance to welcome the showers, say experts.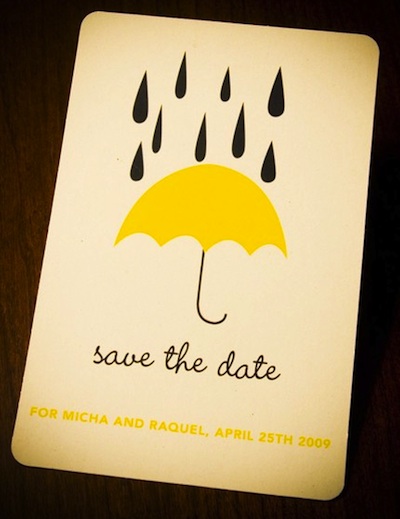 Idea of a wedding during rainy season may sound scary, Monsoon weddings are not that bad after all.
Here is a list of dos and don'ts for a monsoon wedding, complete with all the tips and tricks that are absolutely vital for your wedding checklist.
Dos
Rain dance, anyone? (Pinterest)
1 Plan a rain dance party as part of your pre-wedding event.
Read: How to celebrate through the wedding season and live to tell the tale
2 Seating becomes difficult to arrange in the rain, bean bag seating setup is perfect especially among youngsters.
Have the monsoon wedding of your dreams by going all out and using quirky decor. (Pinterest)
3 Beautification should be done using neons, flowery drapes and ribbon décor. They will suit the ambience.
4 When it is monsoon, don't shy away from having a monsoon-based theme in your stationery. Starting from your invitation cards to the giveaways, monsoon is the key to design.
If you're planning a monsoon wedding, what would the best bridal attire to wear? A fresh, bright lehenga, any day! (Pinterest)
5 Rains create a need for you to wear fresh coloured lehengas. Peach, subtle gold, rose pink, tomato red are the colours of the season.
Read: Five bridal lehenga cuts we love
6 How good is an umbrella as a giveaway to your guests? Bangles, sunshades have become common giveaways.
When it is monsoon, don't shy away from having a monsoon-based theme. (Pinterest)
7 Your guests would need to wrap up their phones and belongings while in the rain, so arrange for plastic or rather personalised waterproof bags.
8 Rain proofing is an absolute necessity if you are not planning your wedding in a banquet. But a banquet should definitely be the first choice.
How good is an umbrella as a giveaway to your guests? (Pinterest)
Don'ts
1 Your make-up should not be based on a heavy foundation. It won't just keep up.
Read: Be the trendiest bride ever with this flawless style guide
2 Decorations based on warm colours are a big no-no!
Don't have flower-based decorations, prefer parachute material gazebo, floral prints in the drape and artificial flowers. (Pinterest)
3 Heels don't go well with rains. Juttis/floral mojaris are what's in vogue.
4 For your mehendi, don't go for heavy real flower jewellery, instead prefer tiaras, or gotta jewellery.