Shouldering financial responsibility affects the psychological well-being and health of men and women quite differently, finds a new study. While men's well-being and health declines as they make more economic contributions, in women it improves.
However, men's psychological well-being also declines if they contribute less compared to their spouses. Relative income is unrelated to women's health, say researchers.
The study led by Christin Munsch, Assistant Professor at the University of Connecticut used data on the representative group of married men and women over 15 years and examined the relationship between men's and women's relative income contributions.
Men's psychological well-being and health were at their worst during years when they were their families' sole breadwinner.
In these years, they had psychological well-being scores that were 5% lower and health scores that were 3.5% lower on average, than in years when their partners contributed equally.
Read: You only live once but for a long time, so save accordingly
"A lot of what we know about how gender plays out in marriage focuses on the ways in which women are disadvantaged. Our study contributes to a growing body of research that demonstrates the ways in which gendered expectations are harmful for men too. Men are expected to be breadwinners, yet providing for one's family with little or no help has negative repercussions," Munsch said.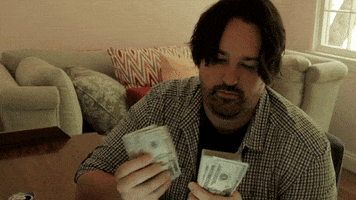 Munsch attributes these psychological well-being differences to cultural expectations for men and women. Men who make a lot more money than their partners may approach breadwinning with a sense of obligation and worry about maintaining breadwinner status.
Read: You're more likely to be generous if you feel unworthy of your wealth
Women, on the other hand, may approach breadwinning as an opportunity or choice. Breadwinning women may feel a sense of pride, without worrying what others will say if they can't or don't maintain it.
"Our study finds that decoupling breadwinning from masculinity has concrete benefits for both men and women," Munsch added.
Follow @htlifeandstyle for more.