The person you are so freely sexting with may not be the only one who is reading your messages, say researchers who claim that nearly one in four persons share the sexual messages they receive.
They defined sexting as the transmission of sexual images and messages via cell phone or other electronic device.
For the study, the researchers examined sexting attitudes and behaviours, including sending, receiving and sharing sext messages and images, among a 5,805 single adults between the ages of 21 and 75 in the US.
Read: Tinder, no use? Youth in 1960s had more sex than the millennials today
The findings showed that 21%, or nearly one in five persons sent sext messages and 28% received sexually explicit text messages.
While older individuals associated more risk with sexting, it was found to be more prominent among younger respondents with men 1.5 times more likely to send a sexy text than women.
Women were more likely to be upset with sharing than men, whereas men were nearly twice as likely as women to share with others.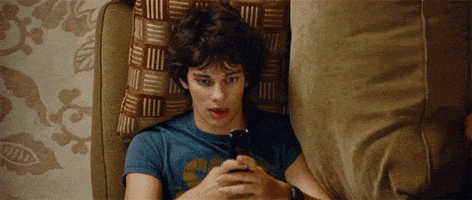 When it comes to expectations regarding maintaining privacy when sending and receiving sexual messages and images, 73% of participants reported discomfort with the unauthorised sharing of sexts beyond the intended recipients.
However, of those who received sext photos, 23% reported sharing them with an average of more than three friends.
"The study suggests that the real risk of sexting is the potential for nonconsensual sharing of sext messages to other parties," said Justin Garcia, researcher from Indiana University in the US.
Read: Be responsive to partner outside the bedroom
Further, sexting was found to happen between couples already in an established relationship, and of those who sent messages, 66% of men and 78% of women did so to flirt with a relationship partner.
Between 60 and 74%, reported that they believe sexting could hurt their reputation, career, self-esteem, or current relationships or friendships.
"For some, sexting may lead to positive outcomes such as increased partner intimacy and satisfaction, for others, it may lead to negative outcomes such as lowered self-esteem or damage to reputation," Garcia noted in the work appearing online in the journal Sexual Health.
Follow @htlifeandstyle for more.