The former presenters of hit British motoring show Top Gear Friday received glowing reviews as their new show The Grand Tour debuted on Amazon Prime, signalling the video streaming service's global arrival.
Lead presenter Jeremy Clarkson was dropped from the BBC show in 2015 for punching a producer, but has reunited with co-hosts James May and Richard Hammond for the high-budget Grand Tour, with early reviews praising the lavish production.
"It is, undeniably, a brilliant beautiful spectacle," wrote the Guardian, while popular tabloid The Sun said it was "dripping with extravagance".
The series, which premiered in Britain, the United States, Germany and Japan on Thursday, opened with a thinly-veiled dig at the BBC.
It showed a morose Clarkson handing his pass in at a drab office in rainy London, before catching a plane to sunny California and picking up a Ford Mustang to lead a fleet of muscle cars, classic cars, motorbikes and jet planes into the desert.
The spectacular introduction was alone reported to have cost £2.5 million ($3.1 million, 2.9 million euros), while Amazon CEO Jeff Bezos described the whole production as "very, very, very expensive".
The show's ambition is in stark contrast to the BBC's relaunch of Top Gear, whose poor reviews led to the departure of host Chris Evans after the first series, with co-host Matt LeBlanc to take over.
"The new series will certainly go some way towards obliterating memories of TG's terrible Chris Evans-fronted relaunch," said the Daily Telegraph.
"The BBC may wonder how Matt LeBlanc and whoever joins him next year can possibly compete."
Clarkson appeared not to have toned down his trademark politically incorrect humour, which landed him in frequent trouble with the BBC, joking that the new show's travelling format meant "we're going to be like Gypsies, only the cars we drive are going to be insured".
He later added that he could be even more outrageous "because we're on the internet, which means I could pleasure a horse".
The show was filmed in various locations, including Nashville, Loch Ness, Johannesburg, Lapland and Dubai, and unveiled its new testing track -- called the Eboladrome due to its resemblance to the Ebola virus -- and test driver, dubbed "The American".
"As Clarkson, Hammond and May settled into their studio tent, things started to feel awful familiar," said the Daily Telegraph. "We could have been back in the Top Gear cowshed in Surrey."
"You can pour something into a different container, but it still tastes the same," added the Guardian. "And, like it or not, this tastes of Clarkson, Hammond and May. Fans of old Top Gear are going to be happy."
An estimated 350 million viewers around the world tuned in to Top Gear each week to watch the three men review cars and try them out in madcap stunts, making it the world's most popular factual television programme.
Amazon is the world's largest online retailer and Prime, an internet streaming service similar to Netflix, offers subscribers access to thousands of films and television shows, including original content.
Its video service is currently available in Austria, Britain, Germany, Japan and the United States, but is soon to expand to some 200 countries and territories, according to the Wall Street Journal.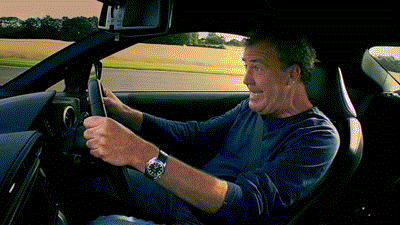 Follow @htshowbiz for more