Do you remember how excited you were to know Jon Snow's fate after he was killed last season? Or to know if Rachel ever got off the plane? Well, you better take a look at this...
And this...
Kyu bhai aisa kya hua? TV serials are finally catching up on clickbaits.

Did my weekly thrashing piss off some1? pic.twitter.com/9iYYvWPkYz

— Soumya Srivastava (@soumya1405) May 27, 2016
And this too...
What she turns into a naagin, a makkhi? Wait! That's already done.

WHAT ELSE UNIMAGINABLE SHIT IS LEFT OUT THERE? pic.twitter.com/yezEMXkjqS

— Soumya Srivastava (@soumya1405) May 27, 2016
The show's posters are all over the Delhi Metro system and the suspense it is building up is absolutely fantastic.
I am not too proud to own up to this, but WOAH! Consider me interested!
"Kalpana se pare??"
In the day and age where naagins, icchadhari nevalas and churails rule and run Indian telly, what else is left that is 'unimaginable'? We try to make a few guesses:
1. Did a fake lion in a mandir throw fireballs at her?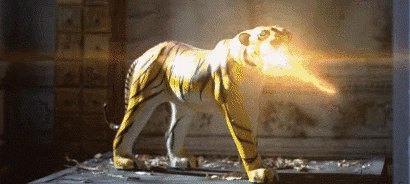 Because that is done already by Ye Kahan Aa Gaye Hum of &TV.
2. Did her dupatta catch fire?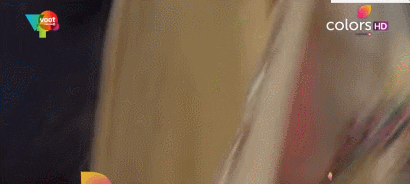 Because considering this one's reaction from Thapki Pyar Ki of Colors, it seems like a huge deal. So what if it was anyway hanging carelessly by her side?
Once she doesn't have it anymore, it's like that was all she was wearing to protect her modesty. I will never get this logic.
3. Did she attempt to murder her new hubby on their wedding night?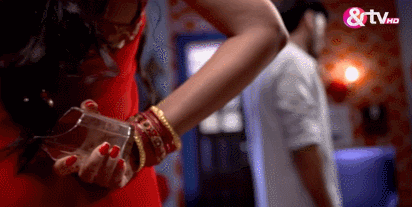 Damn. They were robbed of a great story to tell their friends the next morning.
4. Did she witness the laws of physics being broken?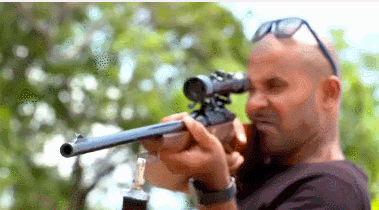 The target is acquired from the front but the bullet hits the guy from the stark left. The flags are fluttering at normal speed but the bullet is moving in slo-mo.
Maybe it is pretty lazy bullet to begin with.
Maybe it took a detour for a cuppa coffee or something.
Is that unimaginable enough?