Newly installed host of the USA's eighth season of The Celebrity Apprentice, Arnold Schwarzenegger revealed his catchphrase, "You're terminated, get to the chopper" during January 2's first episode of The New Celebrity Apprentice.
The phrase replaces "You're fired" as the host's final remark, just as Schwarzenegger replaced Donald Trump as the show's central figure.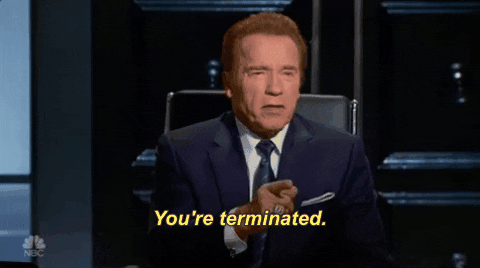 It references breakthrough 1984 action film The Terminator as well as 1987 hit The Predator, in which Schwarzenegger's character instructs jungle tracker Anna to escape before he faces off against an all-conquering alien warrior.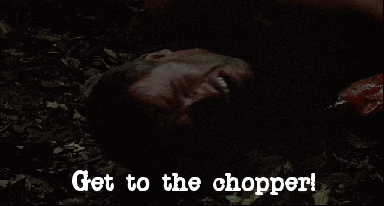 After moving to the USA in 1968, Schwarzenegger became well known as a bodybuilder and motion picture actor, but started businesses in the construction, real estate, and mail order industries in order to build his wealth.
I like how #TheApprentice is trying to make Arnold seem mean&tough when really you can tell he's a total softy.

— Dani Donato (@danidONAT0) January 3, 2017
Does anyone else see the irony in The Apprentice host becoming president and the Governor of CA becoming The Apprentice host?#TheApprentice

— Jacqueline Toboni (@jtaboner) January 3, 2017
Love Arnold's phrase! "You're terminated get to the chopper. Jingle all the way back home. You'll totally recall this till the end of days."

— Kumail Nanjiani (@kumailn) January 3, 2017
Follow @htshowbiz for more