It's the guy your mom feared every time you would put up a hot DP on your Facebook, the guy your dad wanted to protect you from when he asked you not to make your Instagram account public. He is the Boogie Man, the Bigfoot, the Slenderman of the internet age, the dangerous creature who stalks your every move on social media. Well, now he has a web series to himself.
Y Films, after impressing everyone with the brilliant short series Man's World, gave a tease to their upcoming web series, Darr 2.0. The 'inspired' title gives away how much it takes from the original hit 1993 thriller starring Shah Rukh Khan as the psycho stalker, Juhi Chawla as the stalked one and Sunny Deol as her fiance.
Check out the teaser:
Truth be told, it took us a good minute to realise we had not just clicked on an iPhone ad or a fancy Facebook story that random friends keep posting on your wall. The initial 30 seconds are irritating but we guess it's fine considering what they were trying to get to... a creepy dude in a dark room, feeling up the ladies on Facebook with the... computer cursor? Like we said, it's next level weird.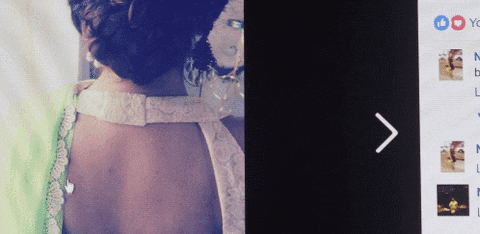 The teaser gets a little interesting with the creepy dude's introduction. We are cringing pretty hard and the tone seems perfect but it all gets ruined as soon as he goes "I love you... K ... K ... Kiran". Why did it have to be this obvious? They didn't even think to change the girl's name. Even the same 'Tu Hai Meri Kiran' tune starts buzzing in the background by the end of the teaser.
People are still taking 'sequels', 'tributes', and 'inspirations' way too seriously in this country, without a sliver of subtlety. If only they had taken the 'creepy stalker' bit for the movie and not the victim's name, the same tune, and also the stammer of the psycho, maybe this series would've left a better impression. But no such luck.
Anyway, this is the official synopsis:
"Darr 2.0 will feature the characters of Rahul, Kiran and Sunil from the original but in an entirely new milieu, weaved in a modern, original tale of obsession and fear in the age of cyber stalking and digital crimes. The series holds a mirror to the perilous environment of online privacy invasion and social media harassment that can take a dangerous and disturbing turn, if unchecked."
Follow @htshowbiz for more