Dead hubbies talking through flowers and more stuff seen on TV this week
Whoa! You guys know what? This is the tenth part of the 'horrible things seen on TV this week' series and
tv
Updated: May 01, 2016 12:35 IST
Whoa! You guys know what? This is the tenth part of the 'horrible things seen on TV this week' series and look how much we have changed the world. Look how far we have come. Look what significant changes we have made to the world of television. Look how we have woken up the sleeping morality of the creators of the these shows.
1.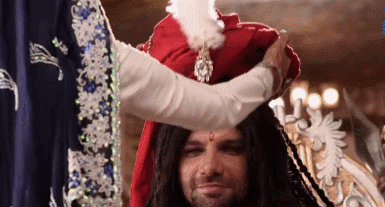 Exactly, we haven't even made a dent.
This week's findings include this 'earth-shattering' scene from Ek Tha Raja Ek Thi Rani (Zee TV) which preceded the entry of two eunuchs. The ground is literally shaking. Guys.
2.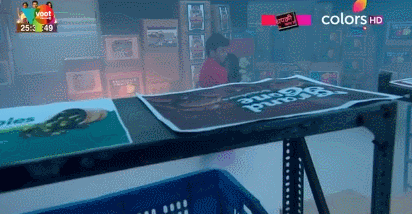 These two from Thapki Pyaar Ki (COLORS) are trapped in a cold storage and the temperature is dropping rapidly. They both want to confess their love for each other before they die but they are taking their sweet time. Here's a totally weird idea you guys! Say the words and you know... do stuff... so that you can be warm dammit?! How is it so hard?
3.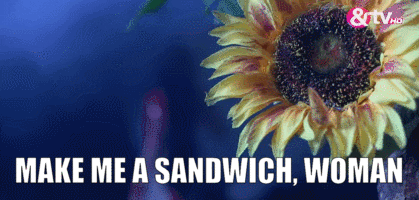 A dead husband from Adhuri Kahani Humari (AndTV) wants to talk to his sweet wife so obviously he takes the form of a sunflower. Sure enough, she wants none of it and beats it to a pulp. Eeh! Looks like this wasn't a happy marriage at all.
4.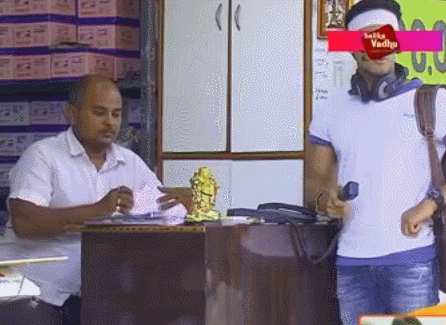 Look at this badass extra from Balika Vadhu (COLORS) who took training from PM Narendra Modi himself in spotting the camera.
5. Also, watch this immensely motivating speech by Kokila Modi from Saath Nibhana Saathiya (Star Plus). I didn't make a GIF because it would not do this piece of art any justice.
BONUS: This screenshot of ZeeTV's YouTube channel demonstrates how many weddings happened in about a week. WOW.
Start your descend into the abyss here:
The absolute, most ridiculous things that happened on TV this week
The absolute, most ridiculous stuff seen on TV this week: Part 2
The terrible, horrible, no good, very bad things seen on TV this week
What's happening on TV? Nothing even remotely logical, obviously
Follow @htshowbiz for more
The author can be found cleansing her soul @soumya1405