Hey, hey, hey world! How was your last week? It was pretty awesomesauce in the the world of Hindi television, apparently because our very own Simar broke the Internet. But how we wish it was for something positive!
Our fellow countrymen may have been shocked at how Colors turned their favourite bahu into a makkhi for TRPs, but they were merely catching a glimpse of what fresh hell gets cooked on desi TV week after week. Loyal readers of this column will know what I am talking about.
Read: This week's fresh produce of all things weird on Indian TV
Read: Dead hubbies talking through flowers and more stuff seen on TV this week
Anyway, thanks to Simar and her other lovely friends, we have something to point and laugh at again. So how about we begin our ride through the muck?
1. That's a pretty large makkhi to not be scared of, Mataji
God know what is the appropriate size of makkhis in the Bharadwaj household, but Simar got turned into a rather large one. Look at Mataji nonchalantly swishing it away. Dayummm!!? Was Simar feeding on nuclear waste or something?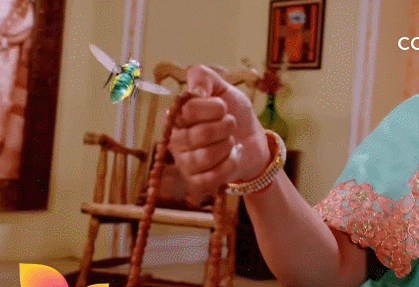 (Sasural Simar Ka, Colors)
BTW. Simar is still...ALIVE? And breaking tea cups out of shock? Double role? Whatever, here is some more 'inspiration' from The Shining's 'REDRUM'.
2. Naagins have their own 'I have a headache tonight' excuse for horny hubbies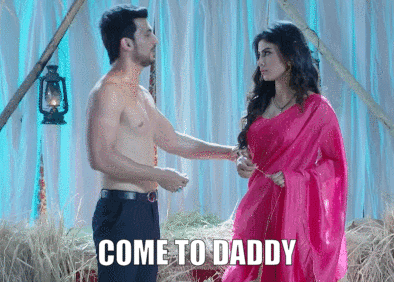 (Naagin, Colors)
Seems legit.
3. 11th Commandment: Thou must not help other women drape sarees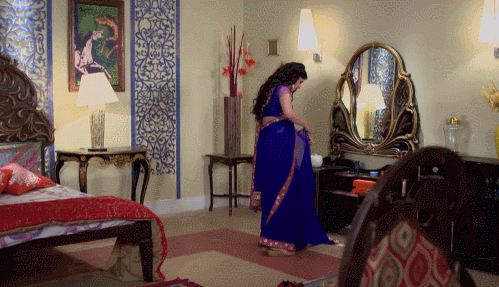 (Kaala Teeka, Zee TV)
Or thou shalt be subjected to the wrath of thy wife.
4. Red Weddings are catching up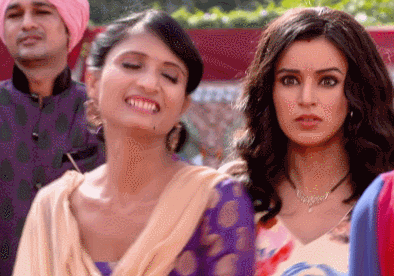 (Yeh Vaada Raha, Zee TV)
Look how crazy she is! Wearing a bodycon dress at a wedding...who does that?
5. Check out this journalist who is right on track for a Pulitzer next year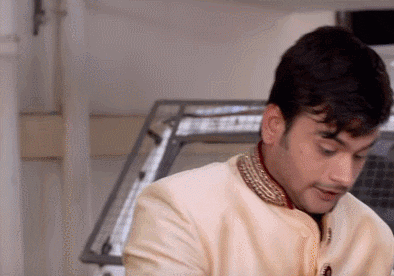 (Yeh Vaada Raha, Zee TV)
The author cries herself to sleep every night at @soumya1405