A new feature in Google's Earth Engine is offering us a sobering look at the way the Earth is changing under our influence.
In an update released last week, Google released its 'most detailed view of Earth across space and time' yet. The project uses data culled from five satellites over the last 32 years – a whopping 5 million photographs.
"Using Google Earth Engine, we sifted through about three quadrillion pixels—that's 3 followed by 15 zeroes—from more than (5 million) satellite images… We took the best of all those pixels to create 33 images of the entire planet, one for each year," Google said in a blog post on the update.
The result? A view of our dynamic planet like we've never seen it before.
The Timeline feature lets you explore regions across the globe and see how they have evolved and transformed since 1984.
Some of the most hypnotics visuals are also the most alarming -- melting glaciers, the growth spurts of cities and disappearing lakes.
Watch the shores of the Dead Sea get smaller:
Lakes in Tibet get swollen with melting glaciers:
Saudi Arabia sprout and grow in the desert:
Lake Poopó in Bolivia vanish over time:
Fort McMurray in Alberta, Canada, spread: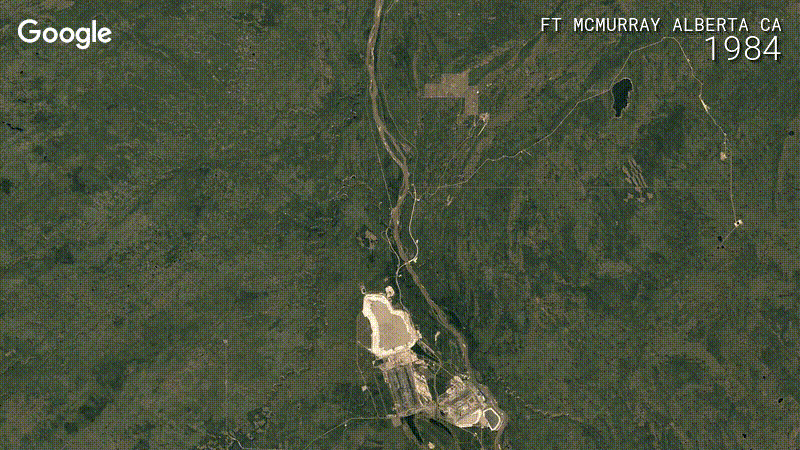 Zoom out and explore the entire map below, or play around at the Timelapse website.
The Timeline was made interactively explorable by Carnegie Mellon University CREATE Lab's Time Machine library, Google said at the time of the release.