No sex, please: Sandeep Kumar pays the price of prudish politics
Sep 01, 2016 02:04 PM IST
Unlike in American politics, interference to this extent in somebody's personal life had never been something that was encouraged in this country. This is a new trend
The Aam Aadmi Party's (AAP's) decision to strip a Delhi minister, Sandeep Kumar, of his post after he was caught in a compromising position with a woman in a CD shows a new trend in Indian politics. Unlike in American politics, interference to this extent in somebody's personal life had never been something that was encouraged in this country.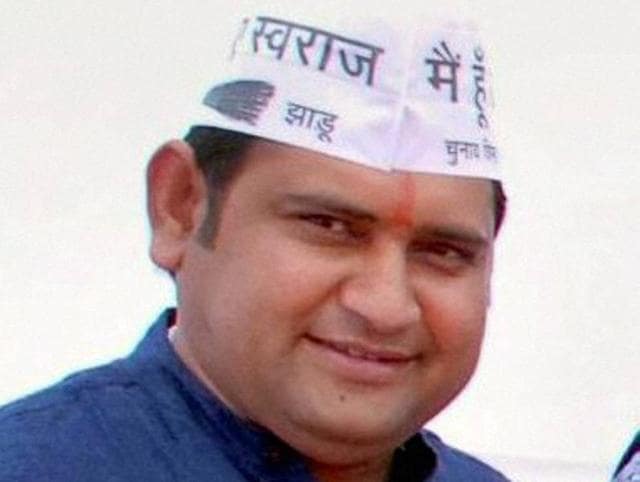 When former US President Bill Clinton's escapades with a White House staff member were under the Senate's scrutiny, it came to light that a man who led the charge against Clinton, Henry Hyde, was himself "guilty" of such transgressions in his younger days, something he had described as "youthful indiscretion". But not so in India. It is not that salacious stories about front-ranking Indian politicians were not bandied about. They were, but in hushed tones. But over the past 10 years or so, with the proliferation of the media, such incidents have increased in number and have had an impact on people's careers.
Read | Delhi CM Kejriwal sacks minister Sandeep Kumar over alleged sex tape
Why did AAP take such a step?
Partly it could be to preclude the chances of any Opposition party throwing dirt at it. AAP had always stood for morality in public life but had never quite defined the content of such morality and whether having an affair went against the party's moral values. Partly it also could be because the party did not wish to be seen as out of line with the essential conservatism that prevails still in Indian society, particularly the middle-classes.
Read | AAP trying to assess if sting videos are stinging party in Punjab
Finally it is the hard political realities that could have forced party chief and Delhi chief minister Arvind Kejriwal's hand. It is that after the initial upsurge, the party has lost some ground in Punjab, where the assembly elections are due next year. By striking this posture it hopes to recover some of its lost ground. But the question still remains: How did this sting operation happen? Was it planned and executed by someone within the party? Which law says the minister was has committed any wrongdoing?
Read | Another minister out, Kejriwal finding it hard to hold cabinet together
Now that the deed has been done, AAP can justify its action by asking what the consequences might have if it hadn't acted in the way it did. Would it not have given a handle to the opposition? Would it not have been seen as a party that encourages immorality?
These points are justified to the extent that one must come to terms with a society's conservatism and political parties' misplaced priorities such as attacking individuals. The answers to any question raised can at best be incomplete.
@uddalokbhattacharya