Adultery not cruelty, says Supreme Court. Really?
Published on Nov 25, 2016 03:02 PM IST
In a country that strives to be a global superpower but continues to be hopelessly male-dominated, a narrow definition of "cruelty against women" won't help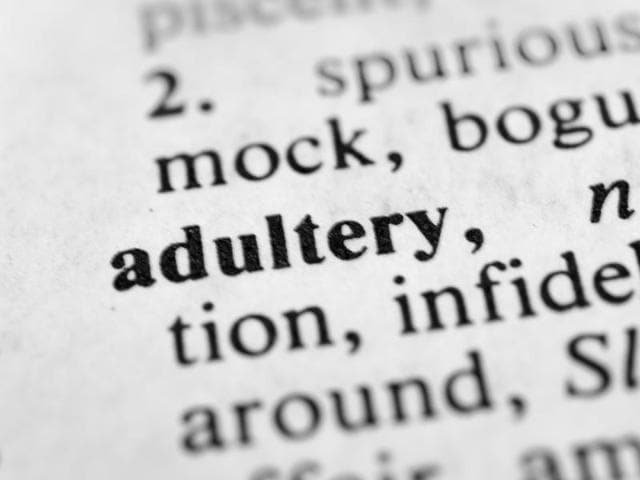 The Supreme Court's ruling on Thursday that adultery does not amount to mental cruelty per se runs the risk of treading a fine line between being seemingly progressive, and terribly detached from reality.
The remarks were made as the two-judge bench acquitted a man convicted by the high court for abetting his wife's suicide, allegedly due to his affair with a woman colleague. While calling an extra-marital affair "illegal and immoral" and retaining it as a ground for divorce, the judges felt that it should still not draw criminal provisions under Section 498A of the Indian Penal Code, as the latter depends on evidence that the affair directly led to the suicide.
One wonders if in a country like India, the magnitude of social stigma attached to a woman whose husband left her for someone else can be ignored while defining cruelty.
Read | SC rules extramarital affair cannot be criminal offence
In the said case, not only did the man's wife commit suicide, but the woman he was having an affair with, too, killed herself under the pressure of social humiliation.
The court bench, which stuck to the same ground in similar cases in 2013 and 2015, may just have overlooked the ground situation in our country that, as per the World Health Organization, has the unfortunate distinction of having the highest number of suicides in the world.
Psychiatric evaluations of suicidal patients done by NGOs over the years have revealed, time and again, a direct correlation between high levels of depression and instances of spousal infidelity. Ironically enough, this correlation crosses the gender barrier, with the suicide rates among married Indian men being marginally higher than those for the women.
Read | Illicit relationships immoral, not criminal acts: Delhi court
It would not be impertinent to raise the question then, that had it been a case of a man committing suicide due to his wife's extramarital affair, would the respected court have taken a similar stand of not terming it criminal cruelty? Maybe in their right wisdom they would have, but would the wife have got away unscathed from a society that still has khap panchayats passing draconian judgments that are biased to the core against women.
As India moves at a steady pace towards a progressive socio-legal environment where the anti-498A lobby justifiably fights for the rights of married men against being falsely accused and vilified, the stark realities of women who continue to struggle in an un-emancipated social milieu cannot be side-stepped either.
In a country that strives to be a global superpower but continues to be hopelessly male-dominated, a narrow definition of "cruelty against women" won't help. Keeping in mind the potential of it getting misconstrued and more dangerously, misused in a society that's already favourably disposed towards forgiving erring men with a "boys will be boys" mindset, perhaps the apex court could have avoided taking a generalised stand and routed the case back to lower courts for a review of the evidence.
Read | Police to use Lalita's suicide note, audios against Rohit, relatives
Had the judgment been made by a bench comprising women, maybe they would have taken a more empathetic stand while defining cruelty via mental trauma inflicted by a cheating spouse. But that's wishful thinking, quite literally, considering there is one woman among 24 judges in the Supreme Court of India.
@SonalKalra