New vaccines safe and effective or not? Place all evidence in public domain
Yogesh Jain, Sarojini N & Amar Jesani
Aug 25, 2016 09:14 PM IST
Introduction of any new vaccines must be assessed critically for human use in terms of their suitability, safety, protective efficacy and affordability before adopting them into Universal Immunisation Programme (UIP)
A public debate on the addition of new vaccines to the national immunisation schedule has been necessitated by recent developments. First, a few years ago, the hepatitis B vaccine was included in the Universal Immunisation Programme (UIP), which initially included six vaccines. Second, the pentavalent vaccine — a combination vaccine against diphtheria, whooping cough, tetanus, poliomyelitis and hepatitis B — is being introduced in a phased manner in the UIP, with attendant concerns. Third, a slew of new vaccines against rotavirus, rubella, human papilloma virus, pneumococci and the injectable inactivated polio vaccine are under consideration. It is sobering to realise that we still have no vaccine in the works for major infections like dengue and falciparum malaria.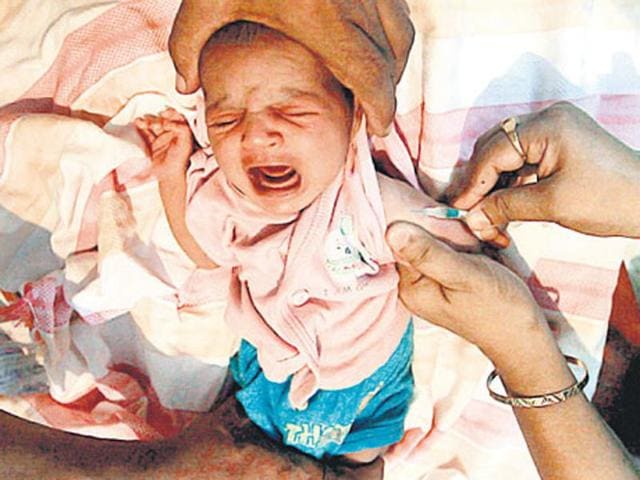 Read | Two-thirds of Indian kids don't get vaccinated timely: American study
The introduction of new vaccines must be assessed critically for human use in terms of their suitability, safety, protective efficacy and affordability before adopting them into UIP. Moreover, whether the public health system has the organisational capacity to deliver and monitor additional vaccines at an appropriate time, without affecting the coverage of existing vaccines or other health services should be evaluated in accordance with the National Vaccine Policy.
Vaccines are given on a mass scale to healthy people, particularly children, with the expectation of preventing illnesses. This raises vital issues around the availability of clear scientific and epidemiological evidence to rationalise the inclusion of new vaccines. It must also be assessed whether there exist other measures such as improved water quality, health care services, access to food and nutrition, etc. that are more effective and economical in preventing diseases for which vaccines are being considered as solutions. Even if it is argued that both vaccines and improving social determinants to prevent these diseases should be promoted, prioritising vaccines over other measures shifts focus from the latter.
Read | Immunisation: Strengthening the foundation for India
The market impetus behind vaccines can be formidable when they are brought in through large-scale programmes like the UIP in India. The onus of taking a just, socially appropriate and objective decision lies with the Ministry of Health and Family Welfare (MoHFW) and bodies like the National Technical Advisory Group on Immunisation (NTAGI), which provide approvals.
However, neither NTAGI nor any other technical body has brought out guidelines based on rigorous research about the safety and effectiveness of new vaccines, such as the pentavalent and rotavirus ones. All evidence should be placed in the public domain, through technical reports that enumerate their pros and cons. What incidence of side effects is too much for a vaccine to be advised as a preventive health technology? What is an "acceptable" death rate in a vaccination programme? When that occurs, the documentation of adverse events following immunisation, their investigation and determination of the most likely cause must be conducted in a transparent manner. This should be followed by disbursement of compensation to the victims. This would reduce the chasm between those identified as the pro-vaccine lobby and the anti -vaccine one.
Yogesh Jain, Sarojini N & Amar Jesani are public health professionals
The views expressed are personal