Family planning: A tangible tool to empower people and enable development
Updated on Jul 11, 2017 04:19 PM IST
World Population Day: Districts with higher modern contraceptive prevalence rate witness a significant reduction in child marriage, adolescent pregnancies and violence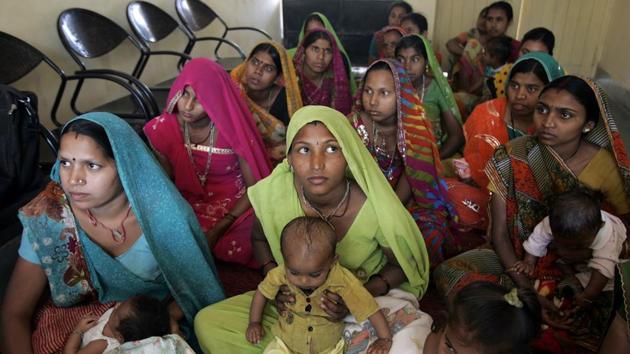 Poonam Muttreja and Niranjan Saggurti
Who hasn't dreamt of a utopian world, where the potentialities that slumber in its population are realised and every individual empowered? The dream is distant but we continue to march inexorably towards it. As population growth reaches exponential proportions, there is increasing focus on family planning globally. Its salience as a key indicator of national well-being is manifest in the increasing weight allotted to it in various national development indices. Family planning programmes across nations have demonstrated a far-reaching impact on gender equality, women's empowerment, maternal and child health and economic growth. With 70% of Indian population residing in villages and growing urbanisation, it is imperative that the praxis of family planning is embraced by the rural community as well as the urban.
The praxis itself is not complicated, with a basket of contraceptive choices going a long way in regulating population growth. Despite the availability of options, female sterilisation still accounts for two-thirds of contraceptive use in India. Creating awareness on modern reversible contraceptive choices among low-income women benefits the government by maximising cost savings, reducing the disparities in access to family planning services, thereby decreasing the incidence of abortion.
UNFPA studies conducted in more than 40 developing countries show that birth rates fall as women gain equality. In rural areas, education allows women to be in control of their lives not just financially but also reproductively. These women are in a better position to take decisions on when and how many children they desire to have. African countries like Rwanda and Ethiopia, despite the late advent of family planning methods, have enjoyed a rapid increase in their use in recent years. Their political champions view family planning as a central aspect of their national priorities on gender, women's empowerment, rural development and education. Whether it is India, China or Sri Lanka, with female education and family planning, greater prosperity has followed. With this realisation, many countries, including India, will be taking stock and making a pledge for family planning in a high-powered meeting called the FP2020 summit in London today, on the occasion of World Population Day.
In 2005, the Reproductive and Child Health Programme (RCH II) was launched as part of the National Rural Health Mission (NRHM). The programme gave impetus to rural India and ensured that community health workers at the village level focused on advocacy for age of marriage and against sex selection, birth spacing methods and meeting unmet demands for contraception. The recently released National Family Health Survey (NFHS-4) shows that these investments in communities have begun to show dividends. Districts with higher modern contraceptive prevalence rate (mCPR) are also the districts with significant reduction in child marriage, adolescent pregnancies, physical violence and an increase in women's literacy. These women participated in household decisions, had access to bank accounts and less number of them dropped out of work force. Educated women conscious of family planning are, therefore, the fulcrum of an empowered society.
Women's empowerment is indispensable when viewed within the gender equality paradigm. Although Indian family planning programmes provide contraceptive choices to both men and women, societal norms have ensured that the onus remains on the latter. Efforts need to be made to facilitate male engagement in promoting family planning and reproductive health, while encouraging them to be supportive partners of women's reproductive health decisions.
Globally the concern and support for family planning are resurgent and there is a need to streamline policies and strategies to achieve universal access to family planning and address the unmet need. After all, a finite world can only support a finite population.
Poonam Muttreja is the Executive Director of the Population Foundation of India. Niranjan Saggurti is Director of the Population Council's office in India Views expressed are personal
Personalise your news feed. Follow trending topics