India is facing a national child safety emergency
Published on Apr 23, 2018 02:13 PM IST
To all political parties I ask: dedicate at least one full day of Parliament to the cause of children, which has never happened in our history, to discuss a budgeted and time-bound 'National Action Plan to End Child Rape'. Assign specific tasks to those responsible ---- police to law enforcement agencies to the justice delivery system and the government machinery ---- ensuring accountability and rehabilitation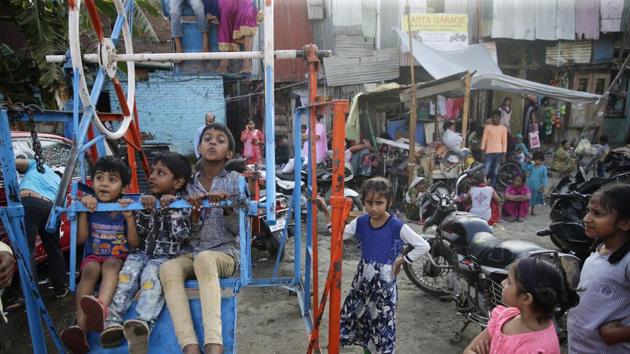 The rape of our children is a failure of the idea of India. It is the erosion of the nation's moral conscience and raises serious questions about its integral principles. According to the National Crime Report Bureau 2016, two children are raped every hour. Communal and political forces shield the perpetrators, and many of the victims don't even see justice in their lifetimes. Is this not the breakdown of India as a nation? We have knowledge, power, wealth but our children are perishing. We are in a state of national emergency.
The Supreme Court in 2013, responding to a Bachpan Bachao Andolan's petition filed in 2012, had ruled that any case of missing children must be registered and investigated as a case of trafficking or abduction. But look at what happened to the 11-year-old girl who was raped, murdered and her body was dumped in Surat. She was reported missing six months ago from Andhra Pradesh. But did any one follow the Standard Operating Procedure for investigating the case? This shows a failure of India's policies and institutions.
Government data has revealed that the trial of pending cases of child sexual abuse will take over 50 years in some states to be completed, even if no further cases are registered. Will a child who was raped when she is 15 keep attending court hearings even when she is 70? This is a mockery of justice and political apathy. In this state of emergency, we require urgent political response.
I urge the government of India and political parties that instead of trying to gain political advantage from such cases of abuse, they should spend a moment of silence for our sons and daughters. The country is in a moral turmoil and its people are looking to its leaders for compassionate healing. Today is a wake-up call for all parties, which are gearing up for the next election, to understand the importance of children. They may not be your vote today, but they are your children. I ask all politicians to unite for our children and do politics for the next generation, not merely for the next election.
To all political parties I ask: dedicate at least one full day of Parliament to the cause of children, which has never happened in our history, to discuss a budgeted and time-bound National Action Plan to End Child Rape. Assign specific tasks to those responsible ---- police to law enforcement agencies to the justice delivery system and the government machinery ---- ensuring accountability and rehabilitation. What has happened in Kathua, Unnao and many other places is a breakdown of individual and institutional accountability. The action plan must be driven by a political will, enforced by legal institutions, and sustained by a culture that believes in the freedom of children and the protection of their childhood.
Parliament should also set up a national children's tribunal as the immediate political response to this state of emergency. Justice is not a transactional principle in the courts, but an absolute principle to maintain equilibrium in society.
Almost one lakh children have been fighting cases of sexual abuse for decades, begging for a form of justice that is centered on their perpetrator. Through this tribunal, I envision a child victim/survivor-centric delivery of justice.
Not just punishment, it is reparation for the loss of childhood, that will achieve justice.
When a child loses valuable years of education battling trauma from sexual abuse, her loss must be compensated for. Our current justice system for children does not take this into account. The tribunal shall provide for damages, attach property, reward compensation on the basis of natural justice; thus making injustice economically unviable for the perpetrator. It will ensure prompt action and hold institutions accountable to their ultimate beneficiary, the child.
We face a dangerous situation today. When a generation of a nation is under siege by an enemy that resides within us, citizens must recognise the emergency and act on a war footing. With two-thirds of the population of a country living in a constant state of fear; it is a breakdown of the rule of law. It is now that the idea of a New India that is a Safe India is timely, and necessary.
It is now that we must come together to build a New India, a Safe India.
Kailash Satyarthi is a Nobel Peace Prize winner and a child right activist. This article was written before the Cabinet approved an ordinance approving the death penalty for rapes of children under the age of 12 years
The views expressed are personal