India needs a uniform law on organ donation. Here's why
Updated on Jul 05, 2016 12:33 AM IST
Organ scarcity will grow rapidly in the coming years because of increasing life-span, rising incidence of end-stage kidney disease, wrong legislative policies, deficient procurement network, lack of awareness around donation, failure to leave written will/directives, absence of a centralised registry and inadequate efforts to clone organs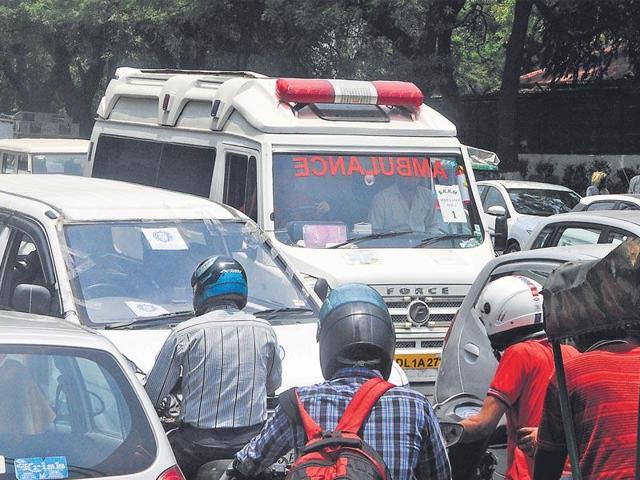 There have been several news reports in the recent past about organ trafficking in India, putting the spotlight on the shortage of donors. Take for example, kidney transplants. Against the global requirement of about 600,000 each year, only 60,000 are done. In India, of the 150, 000 to 200,000 people who need transplantation, only around 3,500 get it.
This scarcity will grow rapidly in the coming years because of increasing life-span, rising incidence of end-stage kidney disease, wrong legislative policies, deficient procurement network, lack of awareness around donation, failure to leave written will/directives, absence of a centralised registry (though New Delhi's National Organ and Tissue Transplant Organisation is a start), and inadequate efforts to clone organs.
Presumed consent alone is not a solution to overcome this scarcity. Had it been so, countries with presumed consent such as France, Germany, Belgium, Netherlands, Austria, Italy, Norway, Sweden, Finland, Greece, Portugal, Poland, Hungary and Turkey would not have faced organ shortage. As proved by higher cadaveric organ-retrieval rates in Spain, the approach adopted by the institutions on the ground is as important as laws.
Read: As donor organs fly across state lines, could it tackle illegal trade?
Can India's transplantation law be changed to boost organ donation? Yes, some changes will help such as making the law central, not provincial. Under Article 246 of the Constitution, public health and hospitals are within the legislative competence of states. As such, each state has its own laws on organ transplantation. This is not compatible with the ground reality.
There should be a uniform legislative policy to augment organ donations and enforce regulatory mechanisms. Organ transplantation is linked to human rights because a healthy person has to undergo a major surgical intervention for harvesting of the organ. This makes it different from other healthcare activities and as such the law on this subject should be enacted by the Centre.
Also needed is a centralised regulatory authority with jurisdiction to monitor the transplantation procedures, inspect the hospitals, and summon the concerned managerial and medical paramedical staff involved in transplantation procedures. The authority constituted under the Transplantation of Human Organs Act 1994 does not have pan-India jurisdiction.
Read: Kerala shows the way in kidney donations
It should be mandatory to report all transplantations to the centralised regulatory authority, with relevant details including particulars of the donor and the recipient, members of the authorisation committee and the transplantation team for independent cross-checking.
All transplantations must be registered in a national registry, which should allot a waitlisted number to each registrant, much like Spain's Organizacion Nacional de Trasplantes that maintains waiting lists, registries, compiles statistics and operates training programmes for medical professionals.
The transplantation surgeon must certify that he/she has personally examined the donor and, on the basis of documents and personal interaction, he/she are satisfied that the donation is altruistic and there is no element of inducement, compulsion or allurement. It should also be mandatory for the attending physician or other designated staff to counsel the dying patient and/or the family to donate and save lives.
Read: Gurgaon woman creates country's first organ transplant guide
There must be a pragmatic procedure to record the will or pass on the message to the concerned authorities the directive of a person who wants to donate organs after death. This will ensure timely retrieval of organs. The existing law relies heavily on consanguineous (relating to or denoting people descended from the same ancestor) proximity as the eligibility for donation. As a result, patients who cannot find a match within their immediate family cannot undergo transplantation. Strangers must be encouraged to donate.
The provisions of Section 9 (3) of the Act imposing the condition of "affection or attachment towards the recipient or for any other special reason" should be deleted as it is contrary to the spirit of altruism and human solidarity.
RR Kishore is former member-secretary, rules drafting committee, Transplantation of Human Organs Act, 1994, and chairman, International Committee on Organ Transplantation
Personalise your news feed. Follow trending topics