India, US must collaborate on South China Sea
Maritime security cooperation between the two nations is a strategic necessity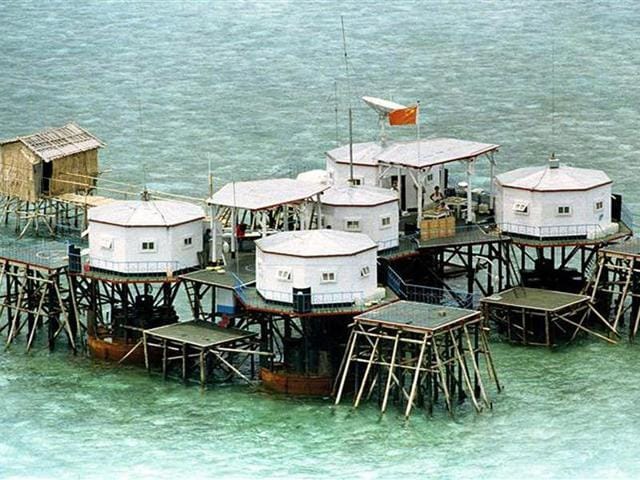 Updated on Mar 13, 2016 11:48 PM IST
The Cold War between the US and China on the South China Sea dispute is becoming hot. Last month, it was reported that the US and India have held talks about conducting joint naval patrols that could include the disputed South China Sea. The US and India were quick to dismiss the report.
Even though it seems clear that the US and India are not ready for joint patrols, the trial balloon is indicative of the evolving Indian position on one of the key disputes in the Asian strategic landscape. A number of factors are forcing India's hand. The US itself has been forced to adopt a more robust posture in the Indo-Pacific. The dramatic acceleration in American military commitment to the region is a function of the astonishing rise of China, which is becoming a serious regional military power.
Read | Don't militarise South China Sea: China tells India, US
Since most of China's territorial conflicts are spread across the East and South China Seas, naval force projection has gained uncharacteristic momentum for a country that, for most of its history, had a continental mind-set. China's maritime strategy and its increasing capabilities may overwhelm the smaller powers in the region. Its singular objective is to deny them any operational space in its oceanic sphere of influence. Against this background, US Prsident Barack Obama's 'pivot' towards Asia represents an attempt to warn China away from using heavy-handed tactics against its neighbours and provide confidence to other Asia-Pacific countries that want to resist pressure from Beijing.
Read | What the South China Sea dispute is all about
Maritime security cooperation between India and the US has become a strategic necessity. American strategy, according to some in the US, should focus on supporting Indian pre-eminence in the Indian Ocean and closer US-India strategic cooperation.
India has to respond to this burden of growing expectations and it has its own reasons for challenging China. China's anti-piracy operations in the Gulf of Aden have raised hackles with some in the Indian Navy questioning the need for the People's Liberation Army Navy's (PLAN's) deployment of two frontline warships and a tanker. If, for China, the Indian Ocean is not an Indian lake, New Delhi's imperative is to contest impressions in Beijing that the waters east of Malacca automatically fall under the latter's sphere of influence. India's naval engagement in the East, therefore, is also a reaction to China's expansion in the Indian Ocean. The turf war between the two navies, as both nations seek greater roles in regional dynamics, is set to grow.
Read | South China Sea dispute looms over US-ASEAN summit
Indian naval officials and maritime strategists seem to favour a 'naval forward strategy' that could extend eastward into the South China Sea and the Pacific Rim. India's engagements with Japan, Vietnam and the Philippines have become more serious.
Joint patrols with the US or not, India is conceiving a new and more ambitious role for itself in East Asia and India-US interests in the region are converging at an unprecedented rate. It is now up to New Delhi and Washington to take full advantage of these developments.
Harsh V Pant is professor of International Relations at King's College London
The views expressed are personal
Close Story