#MeToo: Does it take a Twitter trend to know women are harassed every day?
Over 34,600 rape cases were reported in India in 2015. Are men finding just now how bad it's for women in India?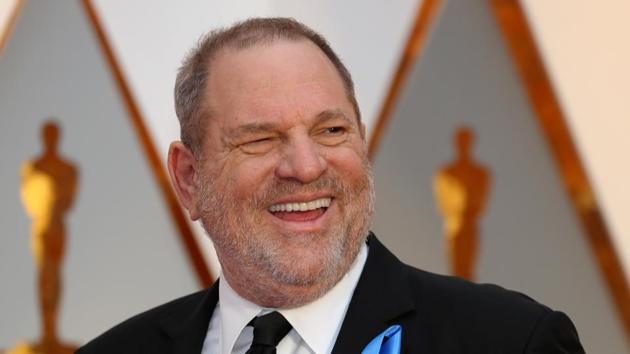 Updated on Oct 17, 2017 06:03 PM IST
A journalist recounts being molested when she was 11 and holding her mother's hand on a bus. The man grinned at her.
An actress says she was made to feel she deserved harassment because she was a "party girl". "I shouldn't have been there, I shouldn't have been 'bad'," she writes.
A social media marketing professional says she was 8 when an uncle groped her breasts, while taking her out to buy sweets in a rickshaw.
These are just some of the searing accounts of assault and sexual harassment that Indian women shared when the hashtag #MeToo starting trending worldwide .
The hashtag started trending Sunday when actor Alyssa Milano tweeted an appeal from a friend in the wake of allegations of harassment and rape against Hollywood producer Harvey Weinstein. "If you've been sexually harassed or assaulted write 'me too' as a reply to this tweet," said Milano.
Within 24 hours, there were more than 500,000 tweets and 12 million Facebook posts hashtagged #MeToo. These social media posts show that the scale of sexual assault is staggering and its victims too many to number. "If all the women who have been sexually harassed or assaulted wrote 'Me too' as a status, we might give people a sense of the magnitude of the problem," reads the original post.
But, the question is, who did not know the magnitude of the problem? Because as testimonies from woman after woman can attest, we knew exactly how deep, how wide the rot runs.
In India, over 34,600 cases of rape were reported in 2015, among the 1.3 lakh reported incidents of sexual offences, according to National Crime Records Bureau figures. This is when rape and sexual assault is hugely underreported. Only one out of every four rape cases in India ended in conviction in 2015.
In Delhi, reported cases of rape jumped 277% in the last five years. Women are four times as likely to be raped in New Delhi than any other city. As I write this, a Thompson Reuters poll has ranked New Delhi, along with Sao Paulo, as the worst megacity when it comes to sexual violence against women.
Women have always known what it's like to be harassed and violated. For many of us, our first brush with harassment happened when we weren't even "women" but still children. We know that our friends, mothers, colleagues, aunts, young cousins have all faced harassment -- we know because we have seen it happen, we have heard the stories. We have seen complaints of harassment being dismissed or laughed off, of our 'feeble no' or clothes or morals being cited as reasons to let perpetrators off the hook.
So who is it exactly who did not know that the problem was this bad? Turns out, it is men. Men, cocooned by privilege, are just finding out how bad it is for women. #MeToo hasn't blown the lid off anything, hasn't 'exposed' how widespread sexual violence is, except for people who were ignoring it till now.
Closer home, Weinstein's exposure made Pune-based lifestyle blogger Sheena Dabolkar publicly accuse Khodu Irani, the owner of a Pune pub, for being a serial harasser and encouraging an atmosphere hostile to women at the pub. More people, including well-known comedians Aditi Mittal and Tanmay Bhatt, joined the growing chorus of complaints against Irani, while his friends jumped to his defence.
Reactions to Dabolkar's post mirror those of Weinstein's defenders. In fact, they are typical of the way men react to women being vocal about harassment: "I never saw it happen", "why didn't you complain earlier", "patting your butt may not have sexual undertones", "you're lying for publicity".
#MeToo testimonies are brave. They have the power to shake those who deliberately choose to enable a culture that silences and shames victims. When every woman on your timeline is voicing her assault and abuse, you can no longer turn around and say, "oh, I didn't know it was so bad".
Men are shocked at how every single woman they know has a horror story of being abused, assaulted, harassed, violated. The sheer scale, the number of victims who stood up to be counted, have been overwhelming.
And this is why we need a shift in the way we discuss sexual assault. Women don't "get raped", men rape. As people have pointed out, for every #MeToo story there is a corresponding #IDidThat.
If #MeToo has to change anything, men will need to listen and examine the ways in which they are complicit. Their bro codes, their silence, their actions. If men don't change, if men don't do better, a new generation of women will still be tweeting #MeToo years from now.
Close Story