Missing on Paris climate summit agenda: A return to nature
If technology succeeds, we may well think we can continue our present lifestyle with a clear conscience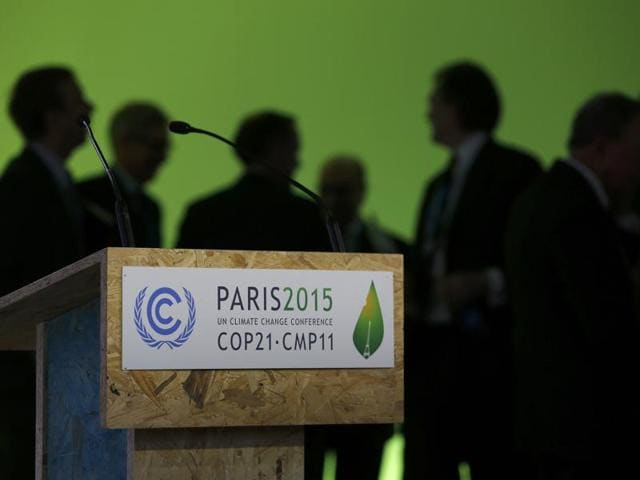 Updated on Dec 06, 2015 07:37 AM IST
The prime minister has scored a considerable success at the Paris Climate Conference with his announcement of a new international alliance to pool research into solar energy and spread new technology throughout the globe. One hundred and twenty nations have signed up to join the International Agency for Solar Technologies and Applications. Narendra Modi spoke of the alliance as "the sunrise of new hope not just for clean energy but for villages and homes still in darkness, for mornings and evenings filled with a clear view of the glory of the sun". France's climate ambassador, Laurence Tubiana, was less poetic but no less enthusiastic, describing the alliance as "a true game-changer". James Watson, director of Solar Europe, which represents the European photovoltaic industry, said, "It is very, very exciting to see India nailing its colours to the mast and providing leadership on this issue."
The UN hopes the conference will create a consensus on climate change. The alliance is an important step towards achieving that ambition. Even before Paris, there were bilateral agreements to increase cooperation on climate change between India, China, and America, reckoned to be the three biggest polluters, responsible for roughly 40% of global carbon emissions. But it's not all good news. British PM David Cameron wants the emphasis to be on gas but that still produces carbon dioxide. In America the Republicans remain unconvinced by Obama's Green Energy policy.
But in the long term what will matter is not the outome of the Paris conference so much as what happens thereafter. There must be doubt about India with its poor record on implementation fulfilling its commitments. According to the Guardian, some observers believe that Modi's record of creating the capacity to generate 900 MW of solar energy as chief minister of Gujarat indicates he will be able to implement the commitments he makes. But the record of his first year and a half as prime minister has shown that running Gujarat and running India are two very different things. Nothing he has done so far has shown that he is prepared to make the radical structural reforms in the administration necessary to make India making more efficient and hence more capable of implementing his climate change commitments.
Attempting a global consensus on climate change will be weakened by the difficulty of finding a universally acceptable way of checking whether countries live up to their commitments. In Paris Modi criticised the developed nations for their failure to ratify the commitments made under the Kyoto Protocol.
Creating an atmosphere conducive to a consensus is not going to be helped by the sense of grievance held by the developing countries. They feel they are being asked to pay for the pollution that the developed countries have created.
But the elephant in the room at Paris is the fundamental question — should we simply rely on technology to solve all the environmental problems created by climate change? This is a question I asked in an earlier column. After all, it is a sort of mindless reliance on technology that has got us into the mess we are in. Had the technology for generating energy not improved as our demand for it increased, we would not have been able to sustain the ever more energy-wasteful and environmentally damaging life-style that has poisoned the air we breathe.
Some will say technology is already making us less energy-wasteful by improving the efficiency of engines or making the insulation of our houses more effective. But if technology does create sufficient clean energy to oust coal and oil, which is far from certain, and we leave it at that, we may well think we can continue our present lifestyle with a clear conscience. We will continue to plunder the seas, cut down the forests, and kill off species of plants and animals unless we accept that the basic flaw underlying our lifestyle is our divorce from nature. In his persuasive book on the crisis we face called Naturally, the physicist Vikram Soni has pointed out it has been created by the unnatural lives we live. His advice is that we should "rein in and renew our links with nature". That has not been on the agenda at Paris.
The views expressed are personal
Close Story