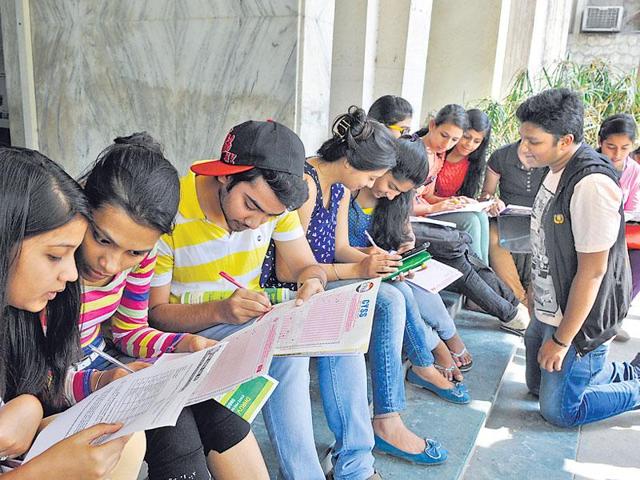 Modi has his task cut out on employment creation
Giving incentives to states to change labour laws and tilting the balance in adopting labour-intensive technologies can help create jobs
By NK Singh
UPDATED ON MAY 12, 2016 01:53 AM IST
American settlement activist/reformer and author Jane Addams had said that "of all the aspects of social misery, nothing is so heartbreaking as unemployment". In a different form, former American President Franklin Roosevelt had warned, "Not only our future economic soundness, but the very soundness of our democratic institutions depends on the determination of our government to give employment to idle men". The findings of the recent Asia-Pacific Human Development Report 2016 are worrying. In Asia, by 2050, India will be the home of more than a billion jobseekers. This means providing jobs for over 12 million new entrants annually. There is also the challenge of finding jobs for the backlog, which reached 60 million by 2014. The pace of accretion to the labour market will keep increasing, given our demographic profile and declining age-dependency ratio. Our working age population (15-64) will peak in 2050 and till then pressures for jobs will only become worse.
Read | Jobs are the best form of social inclusion
This government inherited the unfortunate legacy of a decade of jobless growth during UPA 1 and 2. The economy grew at an average of 8.7% during UPA 1 and 7.5% during UPA 2. However, this in no way translated into a proportionate increase in employment. Some estimates suggest that only about 15 million jobs were created during 2005 and 2012, making for an almost insurmountable backlog.
India's tasks and choices become all the more challenging, given the global developments. Global trends increasingly seek increased automation. The increasing bias against labour-intensive technology enhances labour market stress. According to Andy Haldane, chief economist of the Bank of England, almost 80 million jobs in the US and 15 million jobs in Britain are likely to be overtaken by robots soon. Japan has now 1,500 robots per 10,000 employees in car plants, compared to 66 globally. Robots are expected to perform 45% of manufacturing tasks by 2025, against less than 10% at present. McKinsey Global Institute lists 12 technologies that are 'potentially economically disruptive'. These include: Mobile internet, cloud technology, the Internet of Things, renewable energy, energy storage, advanced robotics, automation of knowledge work, advanced materials, next-generation genomics, advanced oil and gas exploration and recovery, autonomous and near-autonomous vehicles and 3D printing.
India thus faces two difficult choices. First, the inevitable quest is to adopt technological advances that are labour-displacing. Second, if it remains tardy in adopting technologies, though jobs may be created, its competitiveness is adversely affected. Combining virtues of enhanced competitiveness and productivity with adequate job creation suggests difficult policy options. In the Indian context, legacy issues continue to cast a shadow. Over-regulated labour markets and a multiplicity of other regulations had caused investment decisions to become increasingly labour-saving and capital-intensive. Some parts of the world might breathe easy because higher automation enables them to overcome the handicaps of an aging population. The opposite is true of India. Japan, Italy, Germany, and other parts of Europe seek to overcome the adverse age-dependency ratio by resorting to greater automation. Can competitiveness be divorced from increased automation? Can jobs be created while remaining globally competitive? Difficult as it might be, we have few options. The social compact and cohesiveness is contingent on the implementation of a credible job creation plan.
Read | India staring at job crisis, warns human development report
I suggest a following five-point agenda:
A strategy to foster labour-intensive sectors: This will mean higher incentives for states to change labour laws and tilt the balance in adopting labour-intensive technologies. As an example, the apparel industry in India employs 45 million people directly and 60 million people indirectly. A World Bank report (Stitches to Riches) states that a 10% rise in apparel prices in China could create 1.2 million jobs in India. Increasing wage costs in China and seeking value-added exports would mean relocating multiple labour-intensive industries elsewhere. So far, efforts towards relocating industries like textiles, leather and footwear have eluded us. It would be worthwhile to constitute a special task force, with a mandate to attract these vacating industries and assist their relocation from such transiting sectors of production.
Initiatives like Make in India, Start-up India, Skill India and Digital India are the appropriate responses. However, the issue of skill instability, as pointed out by the World Economic Forum, where skills need re-adaptation with changing market preferences, needs special efforts for enabling competitive employment to emerge. Similarly, Digital India, while improving governance and productivity, can create new avenues.
Read | Chinese wage rise opportunity for Indian apparel makers, says World Bank
Re-engaging labour-seeking, non-agricultural economic activity must be a conscious strategy. In China, huge labour migration to cities was driven by economic compulsions. We need a different strategy for creating low-med gainful employment skills outside agriculture. This means linking urbanisation, skills and low to medium manufacturing hubs. A special task force in the NITI Aayog can evolve policy options. The micro, small and medium enterprises strategy, coupled with the MUDRA Bank's programme, must harness the new emerging job opportunities due to global factors.
Sentiment for private investment is still tentative. Efforts during the transition, to ramp up public investment, need further acceleration. Additional public investment, of, say, Rs 50,000 crore in high-employment density industries, such as apparel, furniture and leather products, the auto sector, real estate, tourism and hospitality, infrastructure, needs priority. In many cases, consciously incentivising public-private partnership (PPP), easing debilitating regulation and restrictions for improving sector profitability and investing in improving the economics of the eco-system of these sectors need priority.
Adam Smith had cautioned that it was not by gold or by silver but by labour that all wealth of the world was originally purchased. A successful job creation strategy will be the lasting legacy and hallmark of the Modi government.
NK Singh is a member of the BJP and a former Rajya Sabha MP. The views expressed are personal
Close