Salvaging the war on terror: International cooperation need of the hour
Updated on Jul 18, 2016 08:50 AM IST
Liberal, pluralistic states could come under siege unless the global war on terror is salvaged and concerted efforts are made to drain the terrorism-breeding swamps reared or tolerated by some countries.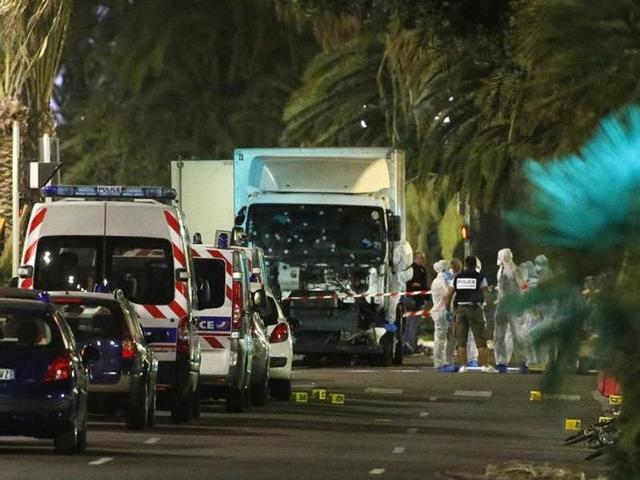 The recent upsurge of jihadist attacks from Nice and Istanbul to Medina and Dhaka is a reminder that the global war on terror stands derailed. The use of a truck for perpetrating mass murder in the French Riviera city of Nice shows how a determined jihadist does not need access to technology or even a gun to unleash terror. Terrorists are increasingly employing innovative methods of attack, and all the recent strikes were on 'soft' targets.
To bring the war on terror back on track, it has become necessary to initiate a sustained information campaign to discredit the ideology of radical Islam that is fostering "jihad factories" and promoting self-radicalisation. Blaming the Isis for the recent strikes, just as most attacks after 9/11 were pinned on al-Qaeda, creates a simplistic narrative that obscures the factors behind the surging Islamist terror.
Attention needs to be focussed on the cases where the scourge of jihadism is largely self-inflicted. This will help to highlight the dangers of playing with fire.
Take the growing Islamist attacks in Bangladesh: The country's military intelligence agency, the Directorate General of Forces Intelligence (DGFI) — like Pakistan's rogue Inter-Services Intelligence (ISI) — reared jihadist groups for domestic and foreign-policy purposes. During the periods when Bangladesh was under direct or de facto military rule, DGFI was the key instrument to establish control over civil and political affairs and partnered with the National Security Intelligence agency in the sponsorship and patronage of jihadist outfits.
Read | The secular core of Bangladesh is under threat
The cosy ties that security agencies developed over years with jihadists promoting Islamic revolution in Bangladesh has made it difficult for Prime Minister Sheikh Hasina's government — elected in 2008 — to effectively clamp down on Islamists. The Dhaka café attack by five young men, some with elite backgrounds, highlighted the dangers of the accelerating radicalization in Bangladesh.
Now consider Turkey's Pakistanisation under Recep Tayyip Erdoğan's leadership: The recent Istanbul Airport attack was a reminder that Turkey has come full circle. Turkey served as a rear base and transit hub for Isis fighters. But when Isis became a potent threat to Western interests, Turkey came under pressure and began tightening its borders. By allowing the US to fly sorties over Syria and Iraq from one of its air bases, Turkey has now incurred the wrath of the group whose rise it aided — Isis. Turkey's increasingly difficult security predicament reflects the maxim: "If you light a fire in your neighbourhood, it will engulf you".
Take another case: For more than four decades, Saudi Arabia has exported a hyper-conservative and intolerant strain of Islam known as Wahhabism, which has spawned suicide killers by instilling the spirit of martyrdom. Wahhabism is actually the root from which the world's leading terrorist groups, including Isis, al-Qaeda, the Taliban and Lashkar-e-Taiba, draw their ideological sustenance.
The monsters that Saudi Arabia helped create have undermined the security of a number of countries, including India. Now those very monsters are beginning to haunt Saudi Arabia's own security, as the July 4 terror attacks there indicate. This underscores the law of karma: What you give is what you get returned.
According to the analyst Fareed Zakaria, Riyadh "most lavishly and successfully exported its ideology" to Pakistan, where "Saudi-funded madrasas and mosques preach" Wahhabism. Such has been the extent of the Saudi success in "Wahhabising" Pakistan that the blowback has now reached the Saudi kingdom. Twelve of the 19 people arrested for the triple bombings on July 4 are Pakistani. In one attack, a Pakistani suicide bomber struck outside the US Consulate in Jiddah.
The same day there was an unprecedented attack outside the Medina mosque where Prophet Mohammad is buried, thereby challenging the Saudi monarchy's claim that only it can protect Islam's holiest sites. The Prophet's Mosque is considered to be Islam's second holiest site after Mecca's Masjid-al-Haram.
The cloistered Saudi royals are reaping what they sowed: Having aided the Isis's rise, they now confront an existential threat from that terrorist organisation, which believes that its caliphate project cannot succeed without gaining control of Mecca and Medina. The Isis thus is using Wahhabism to topple the Wahhabism-exporting House of Saud, labelling it as decadent.
Read | Fighting Islamic State, ending blowback terrorism
The fact that what goes around comes around is apparent also from the recent Orlando attack. The Orlando killer's jihadist indoctrination can actually be traced to his father who was a local guerrilla commander in the US-backed jihad against Soviet forces in Afghanistan in the 1980s. The elder Mateen, a CIA asset, was rewarded with permanent residency in America.
Against this grim background, the fight against terrorism demands two main things. The first is finding ways to stop the religious-industrial complexes in the Persian Gulf from funding Muslim extremist groups and madrasas in other countries. The other imperative is for the US and some of its allies, including France, Britain and Turkey, to learn lessons from their role in aiding jihadism through interventionist policies designed to achieve narrow geostrategic objectives.
Jihad cannot be geographically confined to a targeted nation, however distant, as the examples of Libya, Syria and Afghanistan indicate. Nor can terrorism be stemmed if distinctions are drawn between good and bad terrorists, and between those who threaten their security and those who threaten ours. As illustrated by the Turkish, Saudi and Pakistani cases in particular, the viper reared against another country is a viper against oneself and against third countries. As an Indian proverb warns, feeding milk to a cobra doesn't make it your friend.
Liberal, pluralistic states could come under siege unless the global war on terror is salvaged and concerted efforts are made to drain the terrorism-breeding swamps reared or tolerated by some countries. After all, radical Islam shares a fondness for totalitarianism and targets what it sees as ideologically antithetical — secular, pluralistic states. Never before has there been a greater need for close international cooperation on counterterrorism, intelligence and law enforcement.
Read | Tricky to assume plurality will be a shield against terrorism
Brahma Chellaney, a geostrategist and author
The views expressed are personal