SC's decision to stop sales of high-emitting vehicles is a first step, not the last
Updated on Apr 05, 2017 12:08 PM IST
If we think of the struggle to first control and then defeat India's urban air pollution problem as a play in several acts, then the Supreme Court's laudable decision brings the curtain down on act one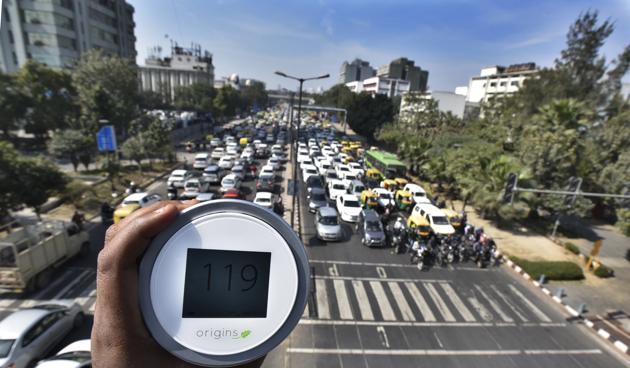 The Supreme Court's decision barring the sale of motor vehicles that do not comply with BS IV exhaust emissions standards after March 31 completed a long-drawn-out transition that began seven years ago. BS III vehicles emit two to five times more particulate matter than their BS IV counterparts. The Court's decision effectively makes the BS IV emission standards national rather than regional, a change made possible because low sulphur fuels are now available countrywide. It is a crucial step in the direction of cleaning up vehicular emissions and solving India's terrible air-quality problems.
But it is only one step. We should acknowledge its importance and then turn our attention to the tasks that lie ahead. Specifically, there are four major steps that India should take over the next five years to achieve the much deeper reductions in vehicular pollution that are needed if we are to really overcome the challenges that our abysmal, and worsening, air-quality problems pose to Indians' physical health and economic well-being.
First, ensure that the transition to BS VI emission standards and ultra-low sulphur fuels remains on track for implementation in April 2020. Diesel particulate filters, which nearly eliminate soot and other fine particles from diesel exhaust, will not be available on all vehicles until BS VI standards are implemented.
The effectiveness of the sophisticated emission controls on BS VI vehicles depends not only on trained service technicians, but also on educated drivers. This is especially true in the case of commercial vehicles. Vehicle operators who are used to the comparatively simple systems of BS IV vehicles and even earlier models will have to learn to deal with advanced electronically controlled emission-control equipment, and to properly follow new maintenance practices.
Second, focus on real-world emissions. Experience with implementing tougher emission standards in Europe has shown that on-road emissions under actual driving conditions can be five to seven times higher than the laboratory measurements made during vehicle certification tests. This discrepancy arises not because emission controls cannot work in practice, but because manufacturers design emission control systems to simply pass the laboratory test, even if the system is not robust under actual driving conditions.
Since April 1, manufacturers in India are required to disclose vehicle emissions performance as measured under laboratory conditions. But in order to keep the manufacturers honest, India will have to start a programme of in-use emissions testing using remote sensing equipment and portable emissions measurement systems. That testing must be accompanied by a mandate to recall vehicle models that are shown to be systematically falling out of compliance over time with exhaust pollutant limits.
Third, remove older commercial vehicles and buses from service. These vehicles—whether through simple mechanical wear, poor maintenance, or even because they predate emissions standards and have no emission control devices—can be high emitters, releasing many times more air pollutants than other vehicles in their class. These vehicles should be scrapped and replaced with vehicles that comply with the stringent BS VI emission standards. Setting the implementation date for a heavy-vehicle fleet modernisation programme in April 2019 would provide adequate lead-time to create the information and financial systems and infrastructure facilities necessary to scrap old vehicles in an efficient and environmentally sound way. To maximise the benefits of the programme, policies ranging from periodic vehicle registration to low-emission zones (LEZ) would be needed. Such a fleet modernisation programme could avert more than 428,000 premature deaths over the next 20 years.
Fourth, launch a ten-year strategy to promote vehicle electrification in India. Electric vehicles have zero tailpipe emissions, of either conventional air pollutants or carbon, and as renewable energy sources provide a greater proportion of India's electric power supply in coming decades their overall greenhouse gas emissions will fall even lower. India's current policy to promote faster adoption and manufacturing of hybrid and electric vehicles is limited in both scope and ambition. A follow-on effort focused squarely on electric vehicles and their supporting infrastructure is needed to energise the transition to zero-emission vehicles.
If we think of the struggle to first control and then defeat India's urban air pollution problem as a play in several acts, then the Supreme Court's laudable decision brings the curtain down on act one. If we want to see a happy ending, act two should introduce these four new parts to the narrative. Otherwise, we're still looking at a needless tragic outcome in the long run.
Anup Bandivadekar is the Passenger Vehicle Programme Director at the International Council on Clean Transportation, San Francisco.
The views expressed are personal
Personalise your news feed. Follow trending topics