Swachh Bharat mission needs a people's push
The country's toilet-building programme is supply driven. If the plan has to succeed, it has to be demand driven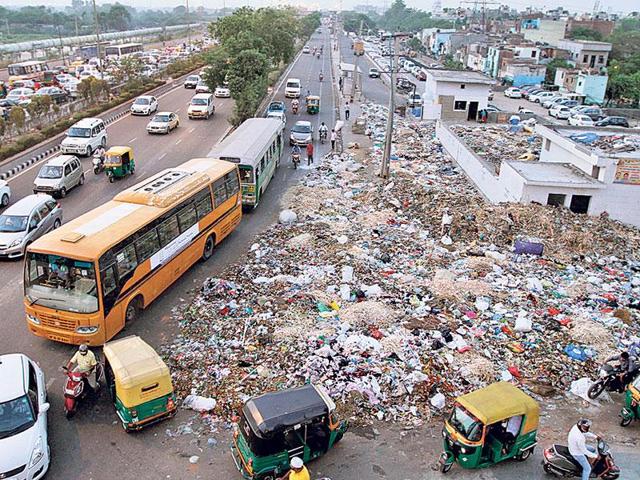 Published on Apr 18, 2016 10:57 PM IST
With the Swachh Bharat Abhiyan being launched with a vengeance, it would seem that at long last, the drive for sanitation is getting a new lease of life.
There are 2.5 billion people in the world who still defecate in the open, of which Indians comprise 630 million. The recent findings of the National Family Health Survey for 2015-16 show that there is a discrepancy: Only a quarter of households in Bihar use a toilet while 78% do so in Goa.
At a South Asian sanitation conference in Dhaka recently, the Bangladesh government announced that it has eradicated open defecation. This places a big question mark on how a country, which is otherwise seen as "backward", has stolen a march over its South Asian neighbours, including India.
This, all the more so when India fares better than Bangladesh in many other human development indices. In the 2015 Human Development Report, India at 130 is higher up the ladder in its indices than Bangladesh, at 142. If educational standards are looked at, India also does better with 63% of adults being able to read and write, as opposed to 59% in its neighbour. However, when it comes to infant and under-five mortality rates and child malnutrition, which leads to stunting, Bangladesh fares better.
Read | PM Modi's Swachh Bharat Mission floundering in urban India
There is an umbilical link between better sanitation and nutrition, since a child who is suffering from chronic diarrhoea is unable to retain food and this also has a bearing on her physical development. However, the connection between the two is seldom realised. When a community defecates close to its habitation it is, to put it bluntly, eating its own waste.
The question that also needs to be asked is how the neighbouring state of West Bengal doesn't display the same sanitation indices. According to the National Family Health Survey, only half the households in the state have toilets. Some of these may have fallen into disuse, are not used or put to other purposes like storing goods.
The problem is that for too many decades, and even in the ongoing Swachh Bharat Abhiyan, the emphasis is only on building toilets. Under the programme, India needs to build 12 lakh toilets by 2019, but has so far only constructed a tenth of this number. In recent years, it has become evident that even rural families which can afford the cost of a modest toilet do not see the need for one because they consider defecating in the fields more hygienic and a traditional practice. They do not understand that by doing so, they are polluting overground and underground water bodies and exposing themselves and their children to debilitating diseases.
Read | Cleanliness still a distant dream for EWS Colony
The Water and Sanitation Programme of the World Bank often cites the case of a farmer in Haryana who proudly reports how he packs his family into his Maruti every morning in order to perform their ablutions in the nearest available fields. Obviously, cost isn't a factor for such families, but they simply don't perceive the need for a toilet.
A supreme irony is that the champion of an alternative approach, known as Community-Led Total Sanitation or CLTS, is the Kolkata-based development expert, Kamal Kar. His CLTS Foundation has been advising Bangladesh for the past 16 years. Originally, he had to run the gauntlet of the state public health departments and bilateral or multilateral aid agencies which believed in what he calls "a tsunami of toiletisation" — indiscriminately providing subsidies for villagers to built toilets.
According to the National Sample Survey Organisation, out of 9.5 million toilets built in rural India in the first year of the Swachh Bharat Abhiyan (2014-15), only 46% were being used. In the current financial year, as much as `4,600 crore has been allocated for sanitation. This comprises 80% of the cost; states — sanitation is a state subject — provide the rest.
Read | Government allocates Rs 9,000 crore for Swachh Bharat Abhiyan in Budget
Under the CLTS, the community mobilises itself to make people aware of the health hazards of open defecation. In Bangladesh, there has been a culture of social mobilisation across several development programmes, so it was easier for the government and NGOs to work together to eliminate such practices. Rather than a supply-driven drive, it is a demand-driven approach that works. By contrast, in India, there is a politics of patronage, with those in power wanting to be seen as intervening on behalf of people.
Even in West Bengal, Kalyani has demonstrated the benefits of CLTS and declared itself open-defecation free in 2006. This was made possible when communities took the lead in triggering awareness and enabled slum dwellers to build their own toilets. The community threw up its own leaders who began to monitor the progress of the programme. The district of Nadia in the same state was declared open-defecation free in April last year, but it has followed the earlier subsidy-driven approach with World Bank support. From time to time, towns and districts may be similarly tagged, but their progress isn't necessarily monitored to ensure that they stay that way.
Darryl D'Monte is chairperson, Forum of Environmental Journalists of India. The views expressed are personal.
Close Story