The Modi govt's new cattle trade ban may not pass legal test
Updated on Jul 05, 2017 01:15 PM IST
The Centre has used 'cruelty to animals' to justify the new rules but then the Act under which these rules have been framed does not treat slaughter as 'cruelty'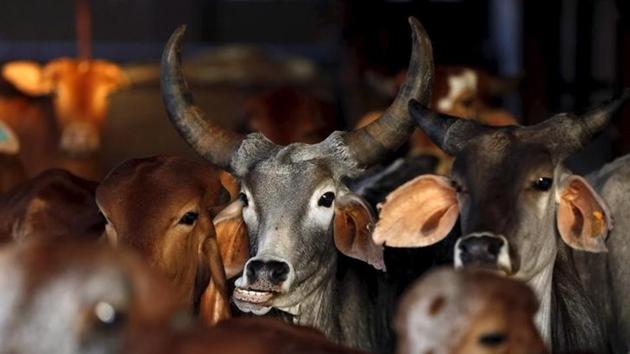 The recent ban on the sale of cows and buffaloes for slaughter through animal markets has strangely been notified by the Union ministry of environment and forests though the subject of animal husbandry is under the ministry of agriculture. It is also wrong to say that these rules were framed on the directions of the Supreme Court (SC). In 2014, the SC had only directed that a panel be set up to frame rules to stop smuggling of cattle on the Indo-Nepal border. It is not surprising then that the Madras High Court on Tuesday stayed the implementation of the new rules on the ground that "several communities such as Sikhs, Muslims, backward classes and Dalits, who as a matter of worship and offering, sacrifice animals, which are covered within the expansive definition of cattle under the rules".
India has included prohibition of cow slaughter in the directive principles of the Constitution because one community treats it sacred. But is cow reverence an 'essential practice' of Hinduism? If cow reverence is not an essential Hindu practice — i.e. it was not there in original Hinduism or one can be a Hindu even without revering the cow — then constitutional protection for the animal and the ban that more than 22 states have imposed on cow slaughter will not be justified. Even the Supreme Court's 2006 upholding of total ban on slaughter of cow or cow progeny will become questionable. In fact, there is evidence that beef eating was common in the Vedic and subsequent times even among Brahmins.
It is true that 'cruelty to animals' is covered in the Concurrent List and so both the Centre and states can enact laws on this subject and in case of a conflict, the central law will prevail. The Centre has used 'cruelty to animals' to justify the new rules but then the Act under which these rules have been framed does not treat slaughter as 'cruelty'. While framing rules, we cannot undo the Act. In fact the subject matter of these rules come under the exclusive jurisdiction of states as state list mentions 'agriculture' and 'preservation of stock' as state subjects.
The new rules are a blot to the promise of cooperative federalism. Moreover the rules will have an effect on the freedom of trade and occupation as restrictions imposed by them will fail the test of 'reasonableness.' The new rules also attempt to rewrite the ownership law as it prohibits a buyer from selling the animal for slaughter within six months of its purchase.
Ownership is a bundle of rights, which includes the right to alienation and even right to destruction. These arbitrary rules, which are not based on any intelligible differentia and have no rational objective to achieve, are likely to be struck down as unconstitutional.
Faizan Mustafa is vice-chancellor, NALSAR University of Law
The views expressed are personal
Personalise your news feed. Follow trending topics