From love jihad, conversion to SRK: 10 controversial comments by UP's new CM Yogi Adityanath
HT lists 10 of the most controversial statements by the new Uttar Pradesh chief minister Yogi Adityanath.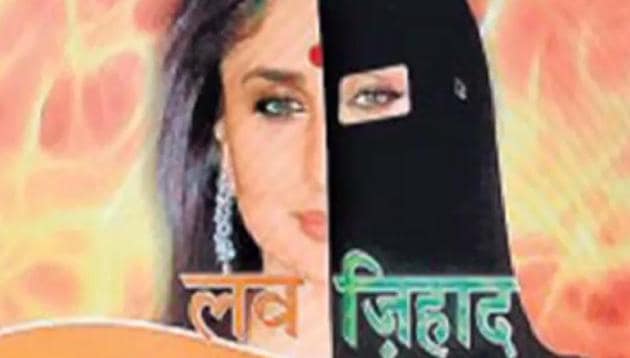 Updated on Apr 06, 2017 11:39 AM IST
Uttar Pradesh's new chief minister Yogi Adityanath is no stranger to controversy. From love jihad to forced conversions to Shah Rukh Khan, he is known for his provocative statements, mostly directed against the minority community.
HT lists 10 of his most controversial statements:
1. On Hindu rashtra: I will not stop till I turn UP and India into a Hindu rashtra. (At Etah UP in 2005)
2. On (Hindus) 'exodus': When I look at western UP, I have regrets…On January 19 1990, Hindus had to migrate collectively from Kashmir. A massacre took place. If we have seen a sight similar to this anywhere, it was either in Bengal or western UP. Kairana and Kandhla are examples. (At Sahibabad on January 30, 2017)
3. On minorities: We want you (minorities) not to kill anybody and live peacefully and concentrate on progress...If the other side does not stay in peace, we will teach them how to stay in peace...in the language that they understand. (During a TV programme on August 31, 2014)
4. On Shah Rukh Khan: Shah Rukh Khan should remember that if a huge mass in (the) society boycotts his films, he will also have to wander on streets like a normal Muslim...I think there is no difference between the language of Shah Rukh Khan and (Pakistan terror mastermind) Hafiz Saeed. (On November 4, 2015)
5. On conversions: If one Hindu girl is converted, we will convert 100 Muslims girls...The way Hindu girls are insulted, I don't think a civilised society would accept it...If the government is not doing anything, then the Hindus will have to take matters into their own hands. (In an undated video, reportedly from a speech in Azamgarh)
6. On love jihad: We will not tolerate harassment of Hindus in the state at any cost...If anybody tries to touch Hindus in eastern UP, he will have to face the consequences. (Undated)
7. On secularism: You (non-BJP parties) claim you are secular but the agenda you implement is communal...there are 12 lakh Hindu saints in the country but you talk about giving salaries to imams. Is this secularism? (In parliament on August 13, 2014)
8.On riots : There have been 450 riots in west UP in two-and-a-half years of Samajwadi Party because the population of a particular community is rising manifold. In places where there are 10-20% minority population, stray communal incidents take place. Where there are 20-35% of them, serious communal riots take place and where they are more than 35%, there is no place for non-Muslims. (at a rally in Noida on September 7, 2014)
9. On Mother Teresa: Mother Teresa was part of a conspiracy to evangelise India. Hindus were converted in the name of doing service (at Basti, UP in July, 2016)
10. On Yoga: Lord Shankar was the biggest yogi who started yoga. Mahadev lives in every particle of this country. So those who want to avoid yoga and Lord Shankar can leave Hindustan (at Varanasi, June 9, 2015)
Close Story
Personalise your news feed. Follow trending topics