Love and Relationship Horoscope for March 13, 2022
Know who are the lucky ones to get good news on romance. Find out the love astrological prediction for Aries, Leo, Virgo, Libra and other zodiac signs for March 13.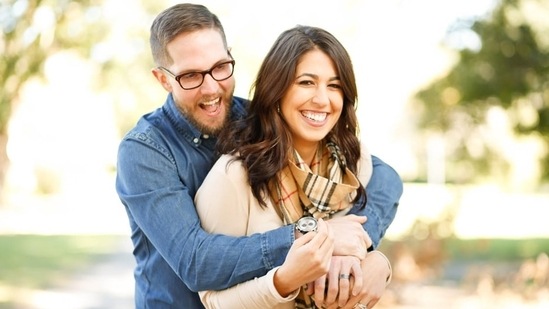 Published on Mar 13, 2022 06:00 AM IST
Aries: It's possible that the manner you've been managing your partnerships is getting a little stale. Breaking out of a relationship rut is as simple as acknowledging this fact. If you're looking for a different kind of love experience, now could be the moment. Watching TV is a great way to curl up on the couch, but you may need something more sensual right now.
Taurus: Even if you have to store it up for later, take advantage of all the love advice you can get your hands on today. It is the ideal time to brush up on your understanding of love and romance. If you're single, you may want to polish up on your knowledge of good relationship dynamics. If you're dating someone, you can discover a secret yearning of theirs.
Gemini: There's a lot of romance in the air, and you might be able to tap into it properly today. Someone in your vicinity might be completely seduced by your charm or the way you communicate with them. If you're good at using words, you can attract admirers around you. In bed or online, flirting may be a great way to have fun and meet new people.
Cancer: On this day, you should put extra effort into enhancing your capacity to communicate with your significant other. Precaution should be exercised when speaking since your words have the capacity to harm your lover more than you realise. Your expertise in dealing with any difficulties that may develop in the future will come handy.
Leo: Your soulmate will help you realise how to maintain a healthy balance between your career and personal lives. You are in desperate need of solemnity and calm, and seek help of your sweetheart in assisting you to find it. A romantic evening is planned for the two of you. Make the most of the upbeat environment and keep an eye out for potential opportunities in the future.
Virgo: Today, you have a tendency to be more realistic. It is necessary to be diplomatic in order to maintain a feeling of harmony. A romantic excursion to a peaceful location can allow you to connect with your partner on a deeper emotional level. Dismantle the obstacles to communication and prevent things from slipping further away.
Libra: In relation to your social interactions, there will be an emotional intensity as well as intuitive clarity. Single or already taken, you might be clinging on to something or someone in your extended group, but you're in luck because you're about to meet someone new. When it comes to love and romance, it's important to maintain faith and trust the process.
Scorpio: Set aside some much-needed alone time. You must increase the intensity of your emotional environment, which may be both illuminating and therapeutic at the same time. Consider practising self-compassion and letting go of the impulse to control the details of your life. That said, it's critical to examine your emotional reactions and make changes if necessary.
Sagittarius: Keep an eye out. Never say never if you've been waiting for someone to return or seeking closure in a love affair. This is a good time to reflect about your romantic life. Someone may appear out of nowhere. But more significantly, you must apply discretion in the coming weeks. Fear not standing your ground.
Capricorn: Put your attention on the things that you can influence. The course of one's life can be compared to that of a pendulum. Make use of your strengths in the areas that are working well for you if you feel that love isn't going the way that it should. When you need to shift gears and focus on a relationship issue, boosting your self-confidence may be useful.
Aquarius: If you want to meet someone special, you'll have to put in the time and effort. Get things started. It doesn't matter if it doesn't lead to anything right now, just let others know about you. Make new acquaintances. Don't be hesitant to tell folks you meet about your dreams, hobbies, and other interests which will work fine.
Pisces: To show your appreciation for the depth of your partner's affection, make today a day to express your own. Your companion will be able to address all of your physical, emotional, and mental needs at the same time. Make the most of today's romantic features. Those in long-term relationships might appreciate the tenacity of their relationship.
----------------------
Disclaimer:
*Predictions are based on Moon sign
Neeraj Dhankher
(Vedic Astrologer, Founder - Astro Zindagi)
Email: <i>info@astrozindagi.in</i>, <i>neeraj@astrozindagi.in</i>
Url: <i>www.astrozindagi.in</i>
Contact: Noida: +919910094779
Close Story
Personalise your news feed. Follow trending topics