Himani Chandna is a Delhi-based journalist covering the business of healthcare, pharmaceuticals, human resources and brands
Articles by Himani Chandna
Direct –To- Home or DTH service providers have overwhelmingly switched their advertising to printed media in the first half of 2010. The volume of print ads has more than doubled during the first half of the year, according to figures released by TAM AdEx. In comparison, the volume of television ads only increased 58 per cent.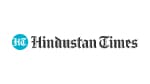 Updated on Aug 16, 2010 04:34 PM IST
In cricket-crazy India, football makers are suddenly saying, "Waka Waka." And why not? Footballs are selling like hot cakes this year — which manufacturing firms say are part of a trend coinciding with the world's greatest football spectacle, the FIFA WC in South Africa, reports Himani Chandna. See graphic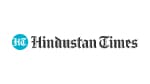 Updated on Jun 28, 2010 11:02 PM IST
As industry rebounds and both services and manufacturing look up, students and young graduates can look at better prospects, report Vivek Sinha & Himani Chandna.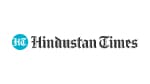 Updated on May 21, 2010 11:43 PM IST
Hindustan Times |
By
Vivek Sinha & Himani Chandna
, New Delhi