Sohil Sehran was part of Hindustan Times' nationwide network of correspondents that brings news, analysis and information to its readers. He no longer works with the Hindustan Times.
Articles by Sohil Sehran
Discoms plan to upgrade distribution system to make city power-sufficient for the next 20 years

Published on Oct 11, 2015 01:24 AM IST
The Municipal Corporation of Gurgaon has planned to launch its official mobile application and the G-Auto application before Diwali

Updated on Nov 03, 2015 04:47 PM IST
The Gurgaon fire services has been facing a shortage of fire-fighting vehicles after the National Green Tribunal issued an order imposing a blanket ban on the use of 10-year-old diesel vehicles in Delhi and the NCR.

Published on Sep 19, 2015 03:30 PM IST
The department of fire services on Friday provided seven new fire-fighting vehicles to four fire stations in the district, a step aimed at overcoming the shortage of fire tenders in Gurgaon.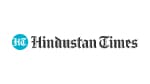 Updated on Sep 19, 2015 01:42 PM IST
The bills were delivered after almost four months as the system was being overhauled by the state-run Dakshin Haryana Bijli Vitaran Nigam.

Updated on Sep 03, 2015 09:46 PM IST
Hindustan Times |
By
Sohil Sehran and Megha Laroia
, Gurgaon
The Public Works Department (Buildings and Road) is awaiting the final nod of the Punjab and Haryana High Court Building Committee for the allocation of Rs 113.31 crore to execute the construction of the Tower of Justice in Gurgaon.

Updated on Jul 08, 2015 01:13 AM IST
First it was Golf Course, and now it is Haryana State Pollution Control Board flouting NGT norms.

Updated on Jun 12, 2015 09:13 AM IST
Hindustan Times |
By
Ipsita Pati and Sohil Sehran
, Gurgaon