Vidhi covers business of media and entertainment, sports and pop culture for Hindustan Times.
Articles by Vidhi Choudhary
Amazon Prime Video has taken an early edge over Netflix but content producers say both are very aggressive, have ambitious programming budgets and keen to stream original content to their platforms.

Updated on Apr 10, 2017 07:17 AM IST
Kohli's brand value was pegged at $ 92 million, second only to actor Shahrukh Khan's at $131 million according to an October 2016 report on India's most valued celebrity brands published by Duff & Phelps, a global valuation and corporate finance advisory firm.

Updated on Feb 17, 2017 09:41 AM IST
India runs the risk of having to do without readership data, the currency by which advertisers pick publications in which they advertise, with several publications unhappy with the findings of the latest readership survey — a new one designed to weed out the imperfections of old survey — demanding its immediate withdrawal.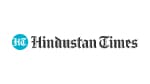 Updated on Feb 04, 2014 02:43 PM IST